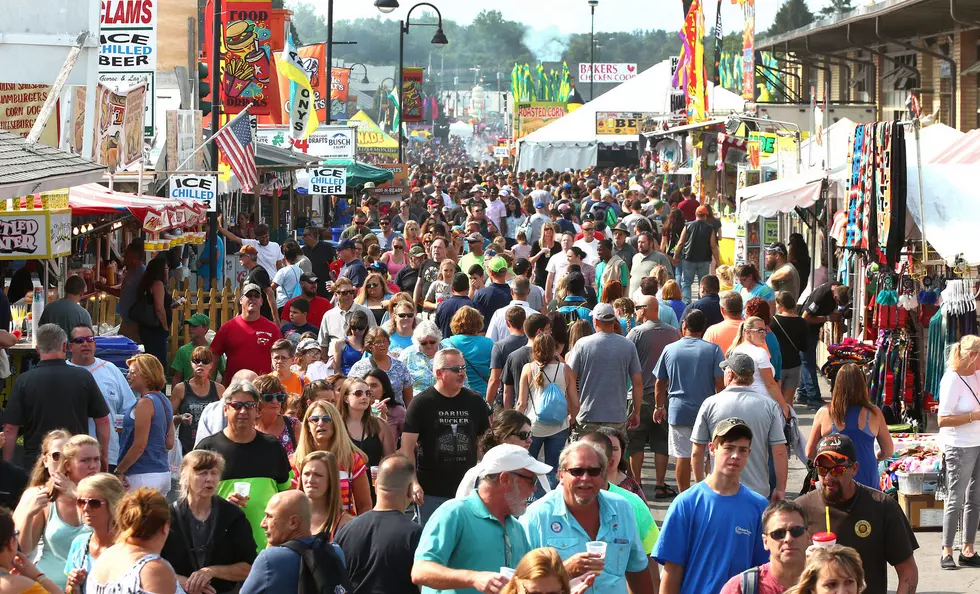 New York State Fair Adds New Parking Lot and Expands Others
NYS Fair
Three straight years of record crowds have propelled the New York State Fair to the largest in the east. While growth is good, finding a place to park has become increasingly difficult. But there's a new lot coming and plans to expand other locations.
Three other Park-N-Ride lots will also be expanded to handle the growing number of attendees at the 2019 fair.
John Glenn Boulevard and Farrell Road near I-690 will increase to 2300 spaces
Destiny USA will jump tp 3,100 vehicle spaces
Shopping Town Mall lot will increase to 1,600 spaces
In an effort to make the Centro shuttles to operate more efficiently some little-used lots will be closed or consolidated.
Lots at New Venture Gear and Hancock Airport will be discontinued.
The Long Branch Park location will be consolidated into the lot at Farrell Rd
The Regional Market lot will be consolidated into the expanded Destiny USA lot
Here are all of the Park-N-Ride locations:
Attendance to the New York State Fair has increased 40% over the last three years, making it the 3rd largets in the U.S. and biggest in the East. Read more on the 2019 parking plan at the Fair's website.
---