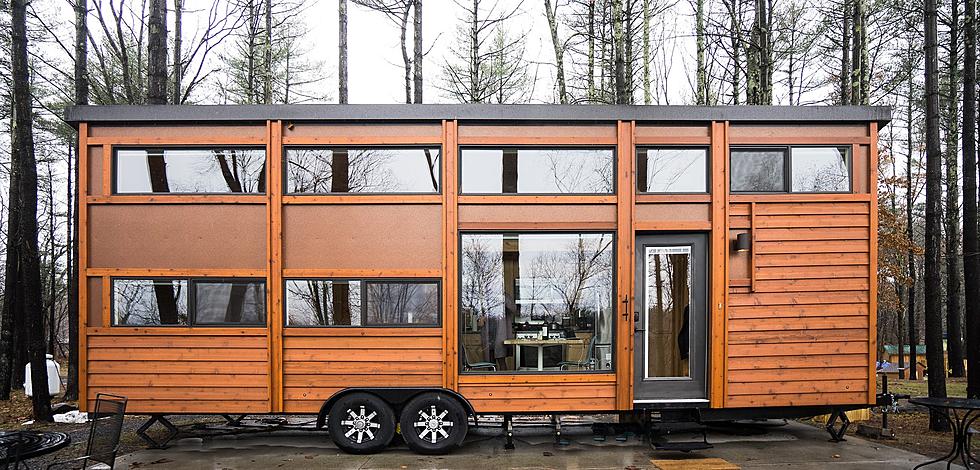 New York is Home to the First Tiny House Resort of its Kind in the Northeast
Photo Credit - Think Big! A Tiny House Resort
Who needs a tent when you can camp in a tiny house amidst the beauty of nature in New York. The first Tiny House resort of it's kind in the northeast is nestled in the heart of the Catskill Mountains.
There's 9 tiny houses to choose from on 28 acres overlooking the Catskill Creek. All are equipped with kitchens, full bathrooms, WiFi, BBQ grills, patio furniture and fire pits.
The Tiny House Resort has several activities and amenities available including a spa, pool, dog park, and a garden and hen house for free herbs and eggs. Plus there's daily goat walks and goat yoga coming soon.
● A Wellness Tent for soothing massage services with and a private cedar soaking tub
● An Arts and Crafts Studio where kids and adults can create one-of-a-kind vacation souvenirs
● An in-ground pool, heated to 92 degrees with robes provided
● Complimentary kayaks
● A floating river raft for relaxation
● Daily goat walks and visits with the ducks at Waddle Inn
● A dog park
● Hikes to the property's waterfall
● Gardens and a hen house, where guests can freely gather cooking ingredients
"The response to the resort has been tremendous since we opened with four tiny houses" says Marjorie Juszczak, who, with her daughter Melissa, manages the resort owned by her father, Bob Malkin."The resort has grown to nine rental units, and the plan is to add six more this winter to keep up with demand."