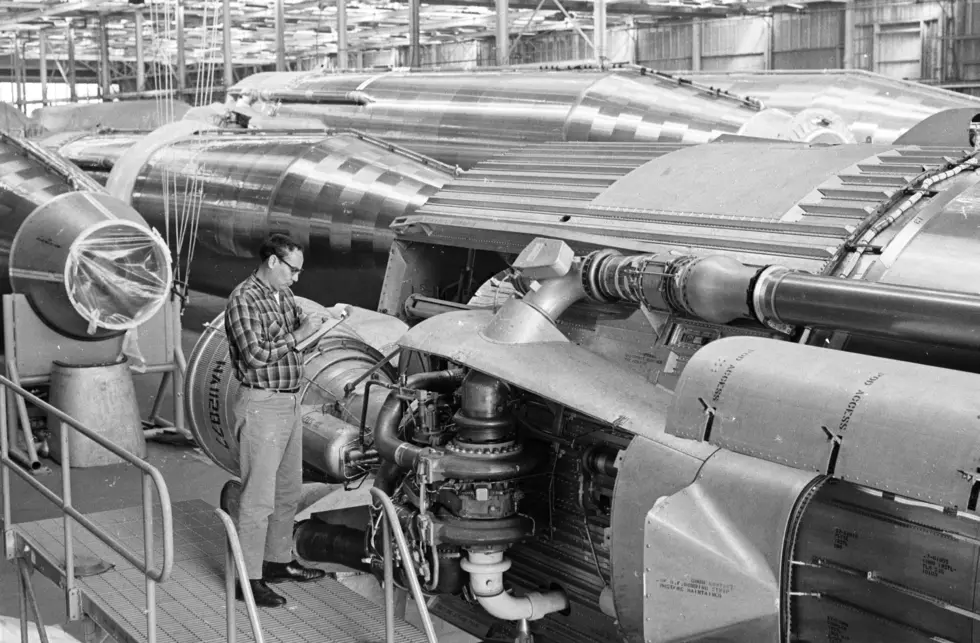 Brewery In Lake Placid Uses Abandoned Missile Silo To Age Beer
Ivor Davis/Express/Getty Images
A craft brewery in New York's Adirondack Park has a pretty unique way to age it's beer: using a Cold War missile silo.
According to The Leader Herald, Big Slide Brewery in Lake Placid features a Russian Imperial stout called "To Russia, With Love" that was aged for eight months in a former Atlas missile silo on a nearby farm. Talk about a total new use for a former military location!
The U.S. Air Force installed 12 Atlas nuclear missiles around the old Plattsburgh Air Force Base during the Cold War but abandoned them in 1965. Most were sealed, but some are being used for homes or other purposes — like aging beer."
So why use a missile silo for beer? According to beer brewers, the silo's consistently cool conditions 25 feet underground made it an ideal place to age the dark beer.
If you're looking to buy this beer, you're in luck. It will be released on Friday, September 9th. Bottles will be $20 on September 9th, and then $22 after that. Due to state liquor laws, they are unable to ship this beer, so you must pick it up at Big Slide. Get all the details here.
---
BONUS VIDEO- Take A Ride With the Budweiser Clydesdales