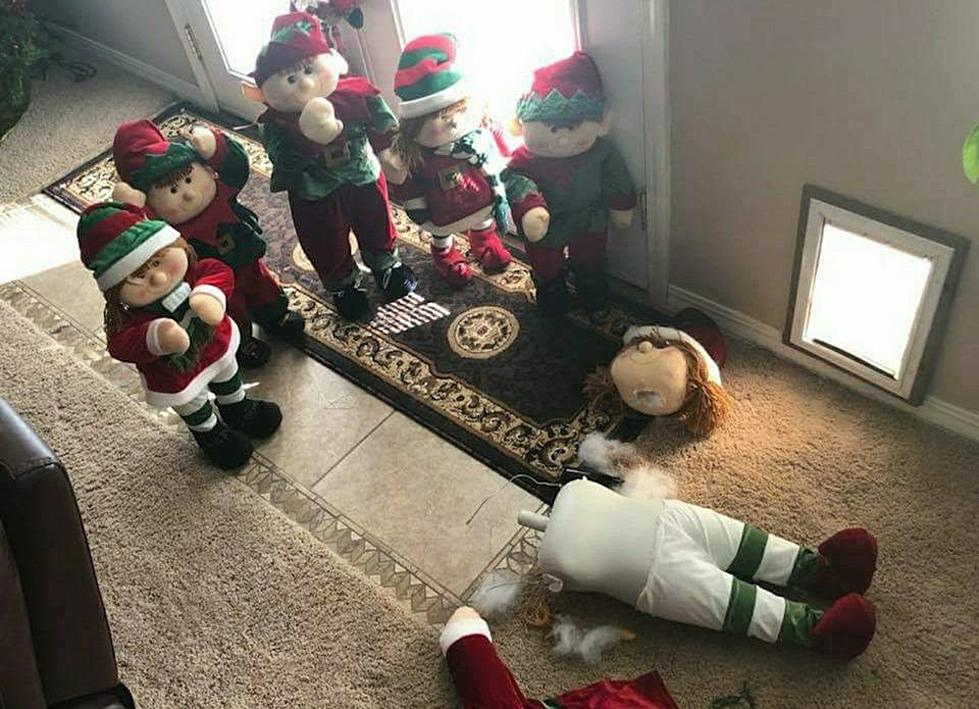 K-9 Mischief Leads To Hilarious 'Crime Scene' FB Post
Jamie Roberta
We've seen dog shaming posts on social media before, but this one from a law enforcement family in Herkimer County could be the best ever.
The Hilts family woke up on Tuesday morning to find that their family dog 'Molly' had allegedly destroyed a favorite Christmas decoration 'Holly Christmas the Elf.'
Being in law enforcement, the family created a parody police report about the incident, complete with 'mutt shots' that was posted by Jamie Roberta on Facebook.
WARNING: The 'crime scene' photos may not be suitable for those who love Christmas, Elves and/or decorations. Viewer discretion is advised.
*Breaking News* Elf found slain in Sheriff candidate's home. Suspect in custody.
On December 19, 2017 at approx. 0500 hours residents of the Hilts household awoke to a gruesome scene.

Beloved elf, Holly Christmas was found slain in the family room.

Marlie Griffin with the Herkimer County Sheriff's Office was the first law enforcement official to arrive and described the incident as horrific.
Evidence found on scene quickly turned the investigation's focus to Molly Hilts aka "The Mutt".

The victim's body was found near the doggie door. A known hang out of Hilts'.

Upon questioning, Molly fled law enforcement and a foot chase ensued.

Molly was apprehended after a minor struggle and is being charged with murder, tampering with evidence and fleeing.
Witnesses at the scene were visibly shaken
Check out the 'Mutt Shots.'
All of us at Big Frog 104 would like to offer condolences to the family and friends of 'Holly Christmas.'
BONUS VIDEO