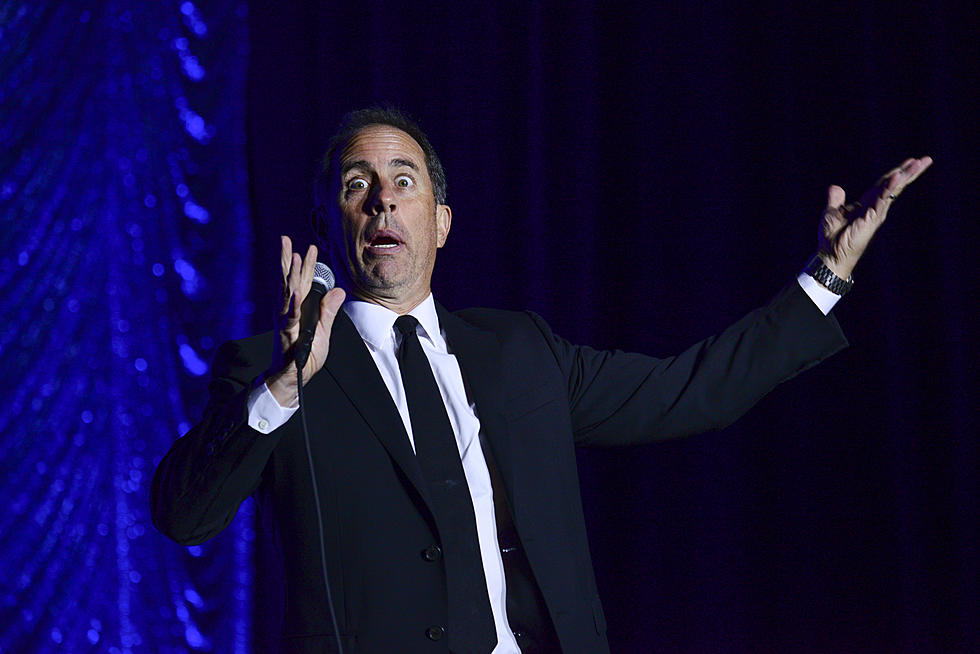 Seinfeld Brings His New Standup Routine to Binghamton, Buffalo, and Rochester
Lisa Lake / Stringer/Getty Images
Comedian Jerry Seinfeld is taking his comedy routine on the road and bringing his tour to Upstate New York with stops in Binghamton, Buffalo, and Rochester.
The Brooklyn-born star actually spent some time in Upstate New York before stepping into the world of comedy. Seinfeld attended the State University of New York at Oswego for one year.
After his year at Oswego, Seinfeld ended up transferring to Queens College, City University of New York where he graduated with a degree in communications and theater in 1976. It was also in 1976 that Seinfeld attended an open mic night which led to an appearance in a Rodney Dangerfield HBO special.
However, Seinfeld's comedy career really took off after he made his first appearance on The Tonight Show with Johnny Carson in 1981 which led to Seinfeld being asked to appear on other television shows.
In 1988, Seinfeld teamed up with fellow comedian Larry David to create what would become the most successful and most-watched comedy series in television history,  "Seinfeld." From the first episode of "Seinfeld" in 1988 to its last in 1998, Seinfeld appeared in every episode.
Following the Seinfeld television show, the comedian returned to New York where he performed stand-up comedy, continued to make guest appearances on television talk shows, and even started his own web series called "Comedians in Cars Getting Coffee" which found its way to Netflix in 2017.
Today, the legendary Seinfeld is taking his routine on the road as part of a special comedy tour that will bring him to Upstate New York.
Seinfeld will perform at the Broome County Forum Theater in Binghamton at 7:00 p.m. and 9:30 p.m. on Friday, May 5. He will also perform on Friday, April 21 at Shea's Performing Arts Center in Buffalo, and on Friday, June 2 at the Rochester Auditorium Theater. The Buffalo and Rochester appearances will also feature shows at 7:00 p.m. and 9:30 p.m.
Read More: "Who Are These People?" Do You Know These Famous Upstate New Yorkers?
No cheating. See how well you know these statuary giants of famous upstate New York figures. The answers are at the end. Good luck!
13 New York State Actors Who've Been Nominated For Oscars
When it comes to movie's highest award, the Oscar, New York State remains far ahead at the top of its native born who have been winners or nominated for the top cinema prize.
But what about Upstate?
Here is a list of 13 movie celebrities who spent at least a moment in the spotlight of Hollywood's big night. Each of these famous people either won an Academy Award or were nominated for their film work.