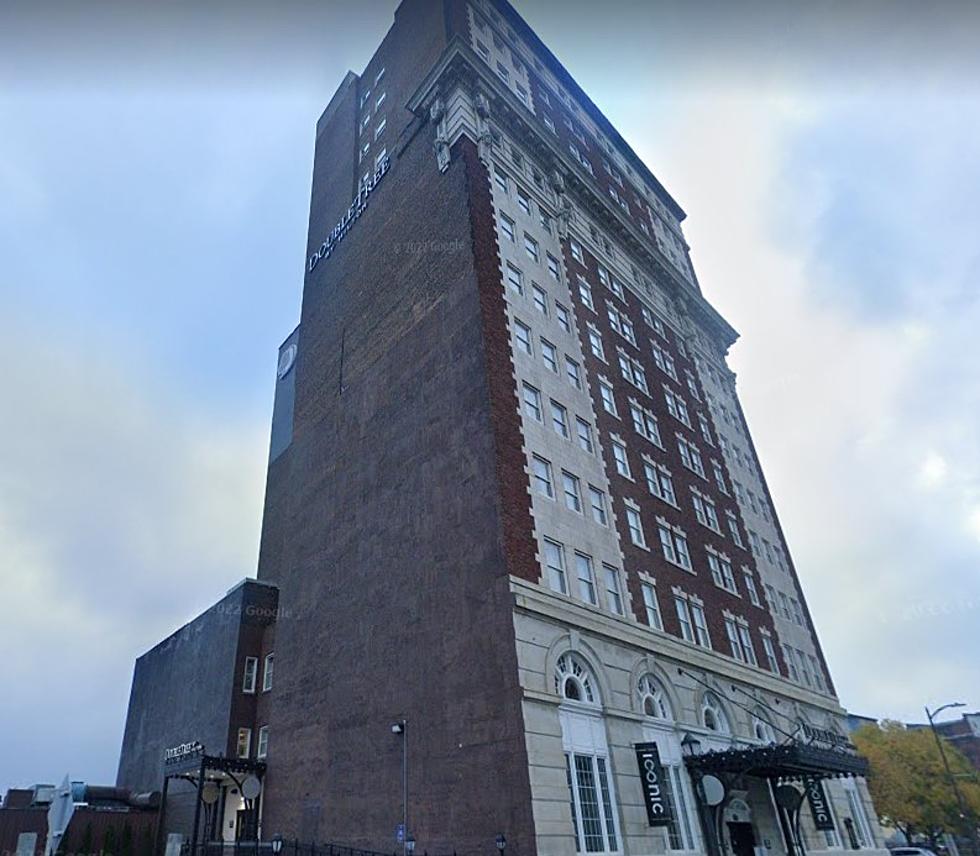 Armed With A Knife, Man Tries Robbing Utica Hotel Vault, Police Say
DoubleTree by Hilton in Utica, NY, via Google Maps
A man on parole who unsuccessfully tried to rob the a downtown Utica hotel vault at knifepoint is now back behind bars.
Utica Police say the incident happened around midnight Wednesday night when 55-year-old John Terry entered the DoubleTree by Hilton on Lafayette Street with a knife in his hand demanding money for the clerk. After the hotel employee told Terry there was no cash on hand, the clerk would go digging into his own pockets and handing over money to the robber in an effort to calm him down, police said.
From there, Terry, a Utica native, is accused of walking the clerk into a rear office and trying to get into the hotel safe. That attempt though was thwarted as the clerk didn't know the safe's combination, police said. Terry then left the DoubleTree.
Police distributed photos of the suspect, who was identified by an employee of New York State Parole, UPD said. Cops say it was NYS Parole who then located Terry walking on Genesee Street around 11:00 a.m. Thursday morning, arresting him on charges of robbery in the first degree and criminal possession of a weapon.
[AUTHOR'S NOTE: This post is for informational purposes. The information provided within was provided publicly by law enforcement. Any charges or accusations of wrongdoing mentioned in the article are only allegations and the reader is reminded that all persons are innocent until proven guilty in a court of law.]
The Many Intense Faces and Expressions of FDU (Iona) Head Coach Tobin Anderson
Anderson who was an assistant coach at Le Moyne, and head coach at Hamilton College in Clinton, NY shocked the basketball world with 2 wins in this year's NCAA Tournament as the FDU head coach. Anderson is emotional and a man of many expressions while barking out inspiration and instructions to his FDU Knights. Anderson accepted the head coaching job at Iona on Tuesday, March 21, 2023.
New Photos of the new Downtown Utica Wynn Hospital (February 2023)
Just eight months before it's scheduled to open, MVHS officials took WIBX's Bill Keeler and Jeff Monaski, along with Photo Journalist Nancy L. Ford through the new Wynn Hospital in Utica. The new downtown hospital is expected to open in November.
[AUTHOR'S NOTE: This post is for informational purposes. The information provided within was provided publicly by law enforcement. Any charges or accusations of wrongdoing mentioned in the article are only allegations and the reader is reminded that all persons are innocent until proven guilty in a court of law.]