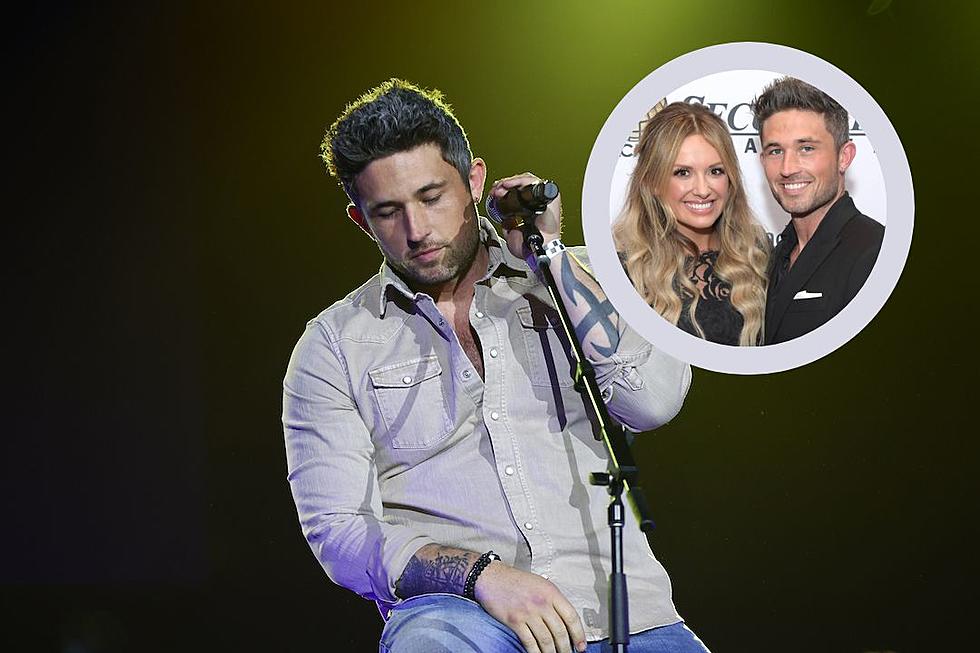 Michael Ray Was 'Angry' After Carly Pearce Divorce: 'I Didn't Trust Anybody'
Terry Wyatt, Jason Kempin, Getty Images
Michael Ray is opening up about the depression he faced after his highly public 2020 divorce from Carly Pearce — and how therapy and a move away from Nashville helped him heal.
The singer tells People that the strain of the divorce hit him hard, especially because he himself was a child of divorced parents.
"I come from a broken family. So a little bit for me was like, 'Am I repeating the process?'" the singer remembers. "I never understood depression or had depression. All of a sudden, I was getting very angry. I didn't trust anybody."
Even more so because of the public nature of Ray's split from Pearce. After a whirlwind romance and engagement, they were one of country music's hottest couples — and when they split after eight months of marriage, Ray says that the public attention on his divorce took a toll.
"You're human, and people all of a sudden have an opinion on something they knew nothing about. People use things for personal gain," he continues. "It does get you in the beginning, and you definitely want to react a certain way because it's human nature."
Ray goes on to say that he ultimately sought therapy to help him process his emotions, checking into a seven-day retreat where he tackled the difficult mental work of recovering from divorce.
"Two people were involved in something, and two people dropped the ball individually," the singer says, looking back. "However I dropped the ball, I don't want to continue that. I did a lot of introspective work."
Having that time to focus on himself also helped Ray process family tragedy, including the 2015 death of his grandfather, which he says he struggled to come to terms with in the past few years as he buried his emotions in touring and his music career. As he was going through divorce proceedings, Ray also lost two more people close to him: His uncle died of a heart attack, and his aunt died by suicide eight months later.
"When those things happen, when real-life scenarios hit you like that, all of a sudden all this other stuff isn't as serious. I started seeing life in a different way," he notes.
That mental shift — combined with a move away from Nashville to a small city in Georgia — allowed him to clear his mind, and musical creativity swiftly followed. Ray says the changes he made helped him to be "mentally ready" to release his new Dive Bars & Broken Hearts EP, which comes out Friday (June 23).
"This record is, in every way, what I've been through the last few years, just me as a person and going through what really matters in life," the singer continues. "I don't think I've ever been more excited for music to come out."
16 Shocking Country Celebrity Breakups