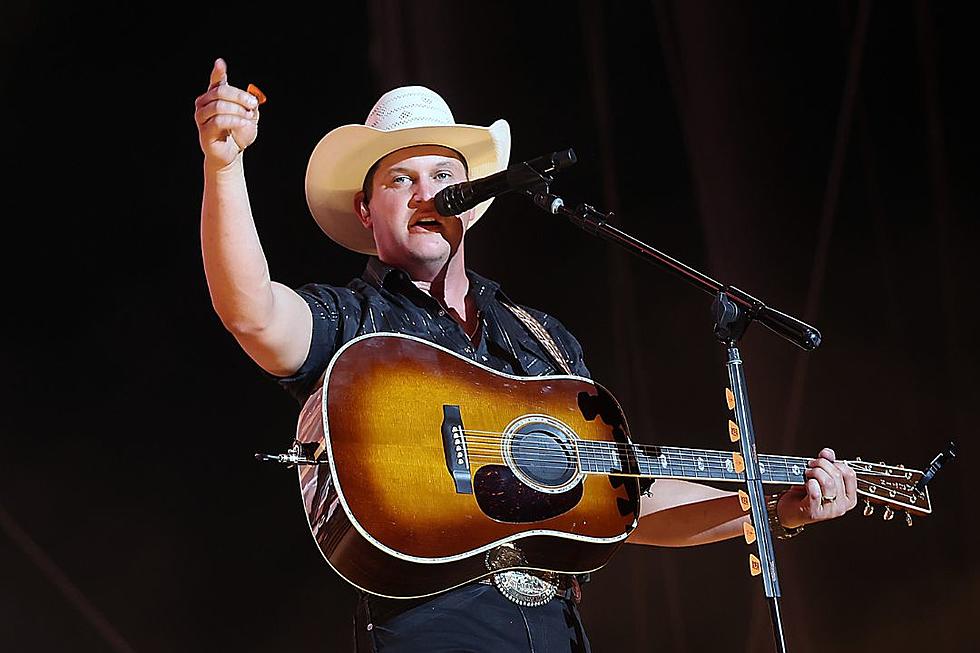 Jon Pardi Already Had His First 'Dad Fail'
Monica Schipper/Getty Images
Jon Pardi has been a dad to his daughter Presley for just about three months now, so he's still figuring out some parts of the job.
When talking with Taste of Country's Adison Haager head of the 2023 ACM Awards, Pardi said that while things are going well with the new baby, there has been one small "dad fail" so far.
Pardi explains that the situation occurred when he was on the phone one day, and his wife Summer had asked him to take care of Presley when she woke up.
"[Presley] was just, like, screaming, and I have terrible phone service so I'm outside on the front deck, couldn't even hear," he recalls. "And Summer's like, 'What the hell? I told you to get Presley!' I was like, 'I was on the phone!'"
"This just happened," he adds. "And Presley was angry, she was mad. She was hungry."
Overall, Pardi says fatherhood is going wonderfully, and having a child has opened up a new side of him.
"It's fun," he says. "It's a new feeling of missing something. Missing your little baby and you want to see her. You want to hang out with Presley. That was something that was never there."
"I'm looking forward to chasing her around and her starting to talk and wanting to ride around on the tractor and stuff like that," he adds, "But right now she's been an amazing baby."
Pardi's daughter — full name Presley Fawn Pardi — was born Feb. 18. The singer recently celebrated wife Summer's first Mother's Day since they welcomed their baby with a post from a family photoshoot.
"Happy 1st Mothers Day to @summer_pardi and all the moms out there!!" he writes in the caption.
Country Stars and Their Famous Relatives
Sure there are some country stars you probably already know are related, like the Judds or Hank Williams and Hank Williams, Jr., for example, but there are a few family pairings in this list that just might surprise you.