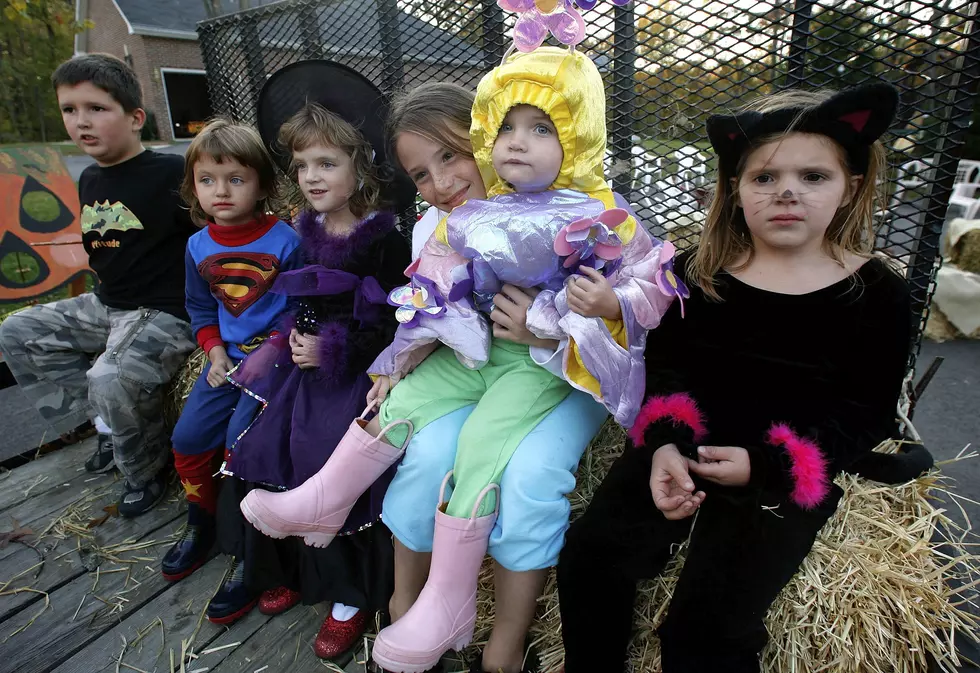 Ilion Hosting All-New Community Halloween Event
Mark Wilson, Getty Image
There will be something new for families in Ilion this Halloween, with the Village's new family friendly Halloween event.
UPDATE 10/25/18 11:25 A.M.  - The event has been moved to the Ilion Fireman's field at 39 Pleasant Ave next to Four Seasons Tire and Auto.
Get the kids all dressed up in their costumes and don't forget yours on Saturday, October 27 at Ilion's South Fifth Ave field.
From 4 p.m. to 7 p.m. it's all about Halloween in Ilion.
Trunk or treat stations, a DJ, food from local vendors like McGill's food truck and Franco's Pizza, hayrides, a costume parade, characters from Be Our Guest, and a Pumpkin carving contest!
Several local businesses will be on hand with booths to hand out candy and other goodies.
If you'd like to enter the pumpkin carving contest, be sure to bring your pre-carved jack-o-lantern to be judged.
The Ilion Fire Department will also be there with cider and doughnuts and a fire truck for the kids to check out.
BONUS VIDEO