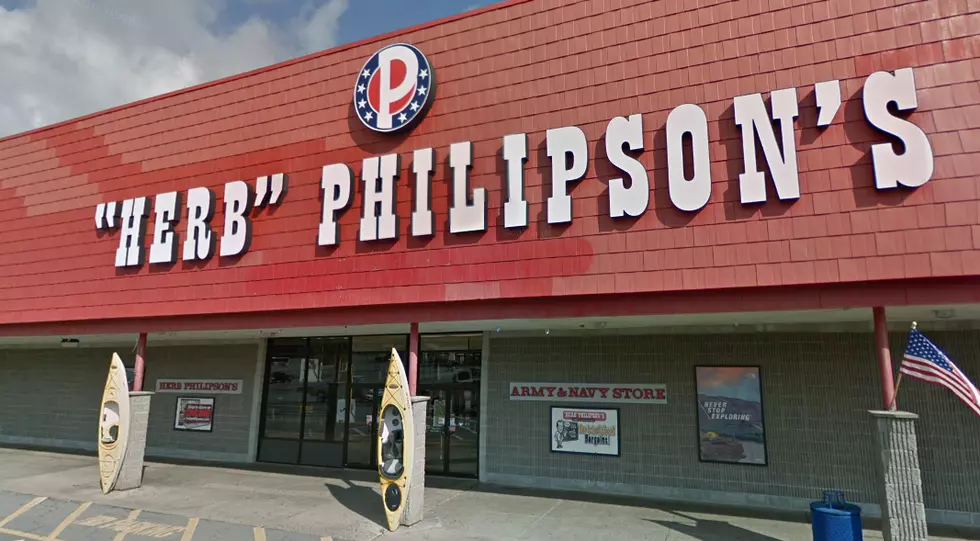 Herb Philipson's Is Up For Sale
Google Maps/Google Earth
Central New York's "outfitters for the great outdoors"is up for sale. Herb Philipson's company President Gary Philipson announced the news about their 9 locations.
After 67 years in business, Philipson tells WIBX that the following reasons contributed to the decision:
- "The retail environment has changed over the past few years as more and more customers are choosing to shop online and traffic coming to our stores continues to decline."

- "The cold weather, which has been our bread and butter, is not a given any more to generate sales."

- "The combination of my age, my health challenges, and the realization that my kids are not interested in taking over the business, has forced me to make these hard choices.""
The store was founded by Gary Philipson's father, Herb Philipson, in 1951, with the first location opening in Rome. Gary, who worked alongside his dad for 23 years, oversees the stores' daily operations. Currently the store has grown to 9 locations across Central and Northern New York. No word on price.
BONUS VIDEO