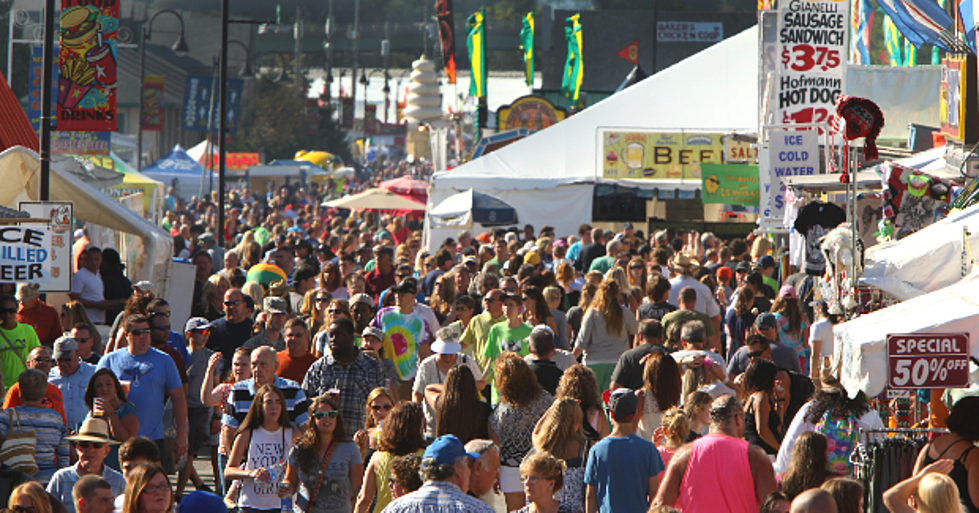 Eat at the New York State Fair for Less with Fair Food Four Pack
Photo Courtesy The Great New York State Fair
Enjoy all the food the New York State Fair has to offer for less this year with the 'Fair Food Four Pack.'
The Fair is offering four $5 vouchers, worth $20, that can be redeemed for delicious food at select Fair restaurants. The four pack also includes four coupons for cups of white or chocolate milk at the Milk Bar in the Dairy Products Building and four coupons for $1 baked potatoes with all the toppings at the Great Potato Booth in the Horticulture Building.
"The number one reason people give us for coming to the Fair is to enjoy the food. This new sale celebrates that and helps make some of the Fair favorites more affordable for people.  With just over 100 days to go to opening day and excitement building for the 2017 Great New York State Fair, I think these four packs will go quickly, so I wouldn't wait to buy one," said Troy Waffner, acting Fair Director.
The $25 'Fair Food Four Pack' will be sold for $15, plus fees of 34 cents per four pack.  There are only 3,000 four packs available, with a limit of two four packs per customer.
You'll receive a voucher you can print at home.  Then bring the voucher to the new Guest Relations center inside the Main Gate to receive food, milk and potato coupons.
The Fair "Fair Food Four Pack" sale starts at 6 a.m. Friday, May 12 at etix.com.
The $5 food vouchers are good at the following restaurants:
Big Villa Lemonade Stands - five locations
Cahoots Ale House - Restaurant Row
Catering by The Oaks - Horticulture Building
Charlie's - the Colonnade
Daniella's - near Gate 4
Doug's Fish Fry - Horticulture Building
Grandma's Kitchen - International Building
Gianelli Sausage and the Dinosaur BBQ - Chevy Court
Haddock's Paddock - Restaurant Row
Hofbrauhaus - International Building
Horan's - Restaurant Row
International Spiedies - International Building
Jimmy B's - between Poultry & Dairy Cattle Buildings
JJ's - Restaurant Row
King Tut's - International Building
Large Villa Ice Cream Cones - two locations
New York Deli - International Building
Papa's Pizza - International Building
Pig & The Potato - International Building
P-Z-O's Restaurant - Restaurant Row
Seafood Tavern - between the Poultry & Dairy Cattle buildings
Tommy C's - near Gate 4
Tiki Turtle - the Colonnade
Tully's - outside the International Building
Twin Trees Restaurant - between the Poultry & Dairy Cattle buildings
Villa Pizze Fritte - outside the International Building
West End Bar & Grill - across from the FFA Barn
Ye Old Ox Roast - between the Poultry & Dairy Cattle buildings
MEET FROGFEST HEADLINER