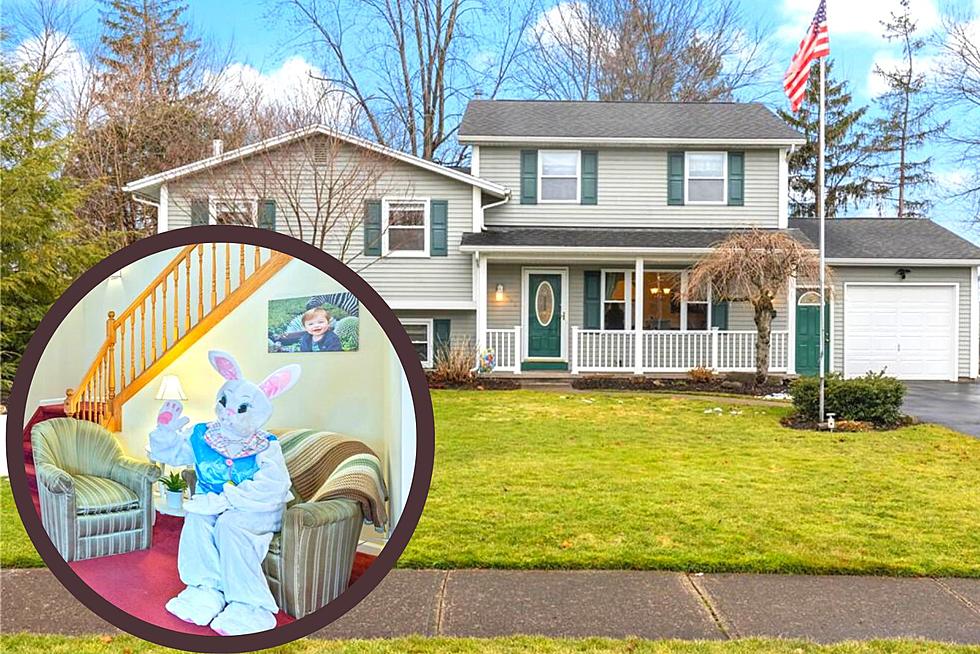 Very 'Bunny' Home Listing in New York Quickly Hops off the Market
Credit - Remax
We found the Easter Bunny's home. It's in New York and it's going viral.
Hop on down the bunny trail to Rochester, New York. That's where you'll find a 4-bedroom home that looks like it belongs to Peter Cottontail. Marissa DelVecchio of the Colleen Bracci and the CB Real Estate Team listed the home, with an idea to use pictures of a bunny in different rooms just before the Easter holiday.
Egg-Straordinary Idea
The egg-straordinary idea worked. The story of the bunny home was covered by everyone - from local news stations to the New York Post. Zillow Gone Wild even featured the house on social media, where it had over a million views.
Easter Bunny House Pending
The sale of the house, which went on the market a few weeks ago, is already pending. All the appliances are included but does it come with the bunny too?
Take a look at the hilarious and sometimes creepy pictures of the home featuring the Easter Bunny. I think the one in the bathtub is my favorite.
New York Home of Easter Bunny Goes Viral
We found out where the Easter Bunny lives. It's in New York.
The Remax home listing in Rochester quickly went viral after pictures were posted with Peter Cottontail.
Mike Meyers Marketing
This isn't the first time a real estate agent has gotten a little creative to help sell a home. Remember Mike Meyers, the guy from Halloween, who showed up in a number of listings last fall? Now that was creepy!
What's next? Uncle Sam for Labor Day, a turkey at Thanksgiving, and of course Santa Clause at Christmas.
Elite Car Wash for Sale in Utica
Looking for a new business opportunity? The Elite Car Wash on Oriskany Steet in Utica is up for sale. The land and building is on the market for $899,900 with River Hills Properties.