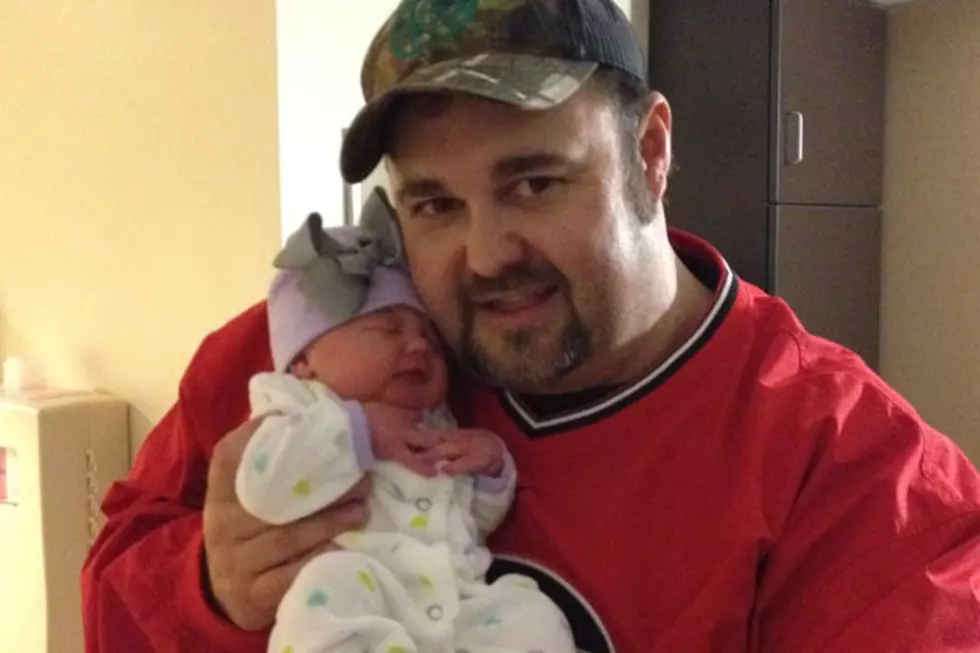 Daryle Singletary and Wife Welcome Baby Nora Caroline Two Weeks Early
Alanna Conaway for Taste of Country
Daryle Singletary and his wife, Holly, are proud parents once again. On Sunday (Oct. 21), the couple's new baby -- a girl officially named Nora Caroline -- decided she was ready to meet the world, arriving nearly two weeks earlier than expected.
Little Nora was born at 4PM, weighing a healthy 7 pounds, 3 ounces, and measuring 19 inches long.
"She's been born for only six hours, and she's already got me wrapped around her little finger," Singletary gushed to Taste of Country from the hospital room as he cradled his newborn daughter. "She is absolutely perfect!"
Daddy's new little princess is the first daughter for Daryle and Holly, who also have twin sons, Mercer Ellis and Jonah Michael, who will turn two on October 27.
Congratulations to the whole Singletary family!  It looks like they'll have their hands full.