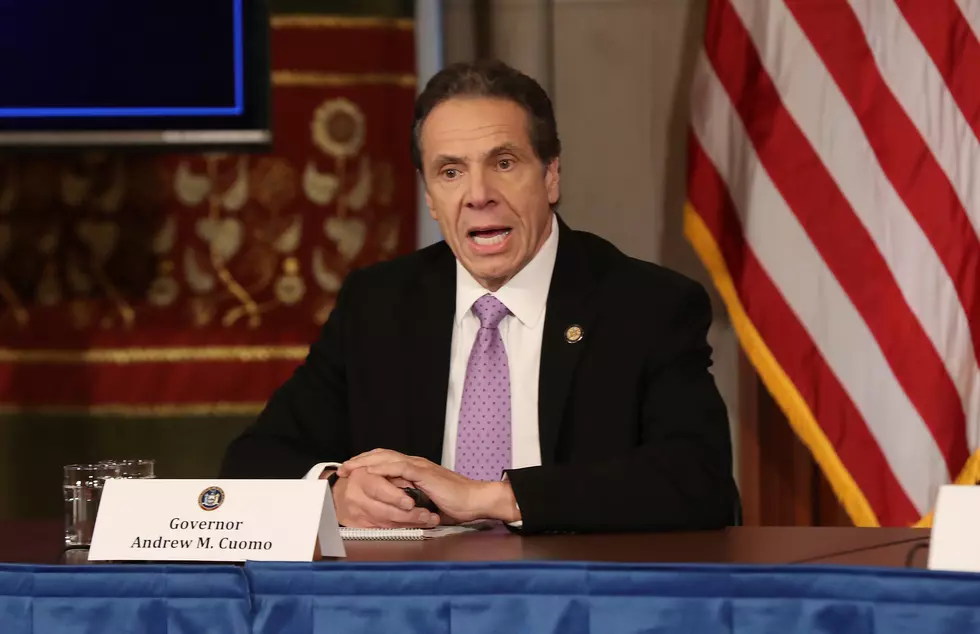 Cuomo Tells New Yorkers Be Prepared To Be Out of Work For Months
Getty Images
Gov. Andrew Cuomo expects many out of work New Yorkers will be out of work for months.
On Monday, Cuomo told New Yorkers out of work to be prepared to be out of work for months. The same goes for restaurants and other businesses that have been closed.
"Life is going to be quieter for a matter of months. Things will still function, but it is going to change. You won't be at work, you won't be sitting in restaurants," Cuomo said during his daily coronavirus press conference.
Cuomo noted he understands this is going to be hard for everyone and adds people should try to be "socially distanced, but spiritually connected."
"We must plan New York Forward. How do you restart the economy while keeping New Yorkers healthy? Should we allow the healthy to work? The ones who are less likely to be impacted by the disease," Cuomo said on Monday.
The daily increase of confirmed coronavirus cases in New York continues. On Sunday, Cuomo confirmed over 4,812 new cases of coronavirus. On Monday, 5,700 new cases were announced bringing the statewide total to 20,875 confirmed cases. He announced 1,021 new confirmed cases in Westchester County, 137 new cases in Rockland County, 18 news cases in Dutchess County and 142 new cases in Orange County.
About 13 percent of the confirmed cases in New York are hospitalized. Of those hospitalized 24 percent are in ICU.
The increase in confirmed cases is expected because New York State is performing so many tests. Officials say the state has performed almost double the number of tests as any out state. According to Cuomo 25 percent of all testing nationwide has happened in New York State.
Cuomo again called on the Federal Government to nationalize the medical supply chain, to help produce medical supplies, to stop price gouging and send money to New York residents as well as New York State.
"We need the federal government to use the Defense Production Act so that we can get the medical supplies we desperately need," Cuomo said. "We can't just wait for companies to come forward with offers and hope they will. This is a national emergency."
Cuomo announced he has had success securing some medical supplies. 339,760 N-95 mask; 861,700 surgical masks; 353,500 gloves; 145,122 gowns; and 197,085 face shields are being sent to hospitals across the state.
---
Enter your number to get our free mobile app
How to Sew a Face Mask