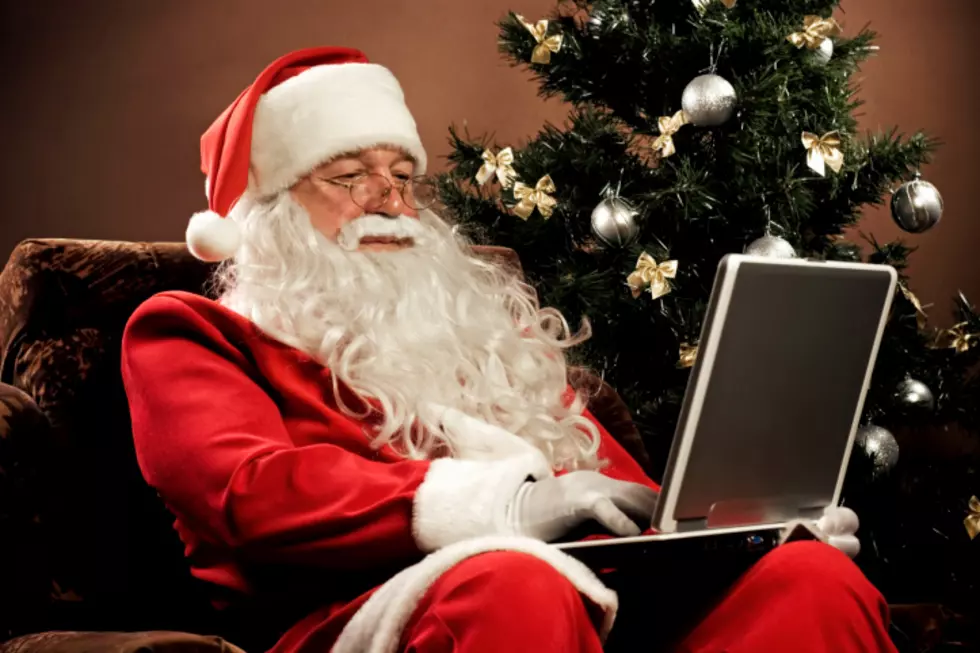 Create Holiday Magic With the Ultimate Virtual Santa Visit
Ivan Bliznetsov/ThinkStock/TSM
Santa Claus is having to get creative in the midst of this year's global pandemic. Now, jolly ol' Saint Nick has partnered with Cherry Hill Programs and Destiny USA in Syracuse to give kids the ultimate holiday experience they deserve now more than ever.
In a press release Monday morning, Destiny USA announced its partnership with CHP, which has rolled out Create Holiday Magic, a new virtual technology that allows kids to interact with Santa in all-new ways.
The program offers free photos for kids, families, and pets with Santa. And even if you're a single 40-something who just wants a nice photo to send out in this year's Christmas card, this is your chance to shine! All you have to do is upload a picture and the program will magically add Santa in the background.
Storytime with Santa is also available for $9.99, as Santa himself reads the famous "'Twas the Night Before Christmas." You can also purchase Jingle Bell and Mistletoe packages for $49.99 and $79.99, respectively, which feature additional experiences and holiday gifts.
The ultimate Holiday Magic package is the largest of them all, and comes with a plethora of add-on goodies for the little ones. For $99.99, you'll get a VIP live video call with Santa over Zoom, a keepsake video recording of your visit, Mrs. Claus' secret cookie kit, reindeer treats (complete with oats and a sprinkle of Christmas magic), a 3-foot felt hanging Christmas tree and much more.
Enter your number to get our free mobile app
With over 10,000 bookable hours in 15-minute increments and over 1,300 Santas available to interact with through December 24, CHP's chief marketing officer, Matt Windt, said the company is making sure this year's pandemic doesn't prevent families from enjoying the holidays.
"At Cherry Hill Programs, we won't let the circumstances of the COVID-19 pandemic stop Christmas for millions of families nationwide or stand in the way of their traditions," Windt said in the press release. "So, we've been working incredibly hard to create the same magical and memorable holiday experience with Santa that consumers are accustomed to getting from CHP. 'Create Holiday Magic' gives families security and comfort in knowing they can still provide their children with a more than memorable Christmas that will keep its magic alive for them."
LOOK: See what Christmas was like the year you were born