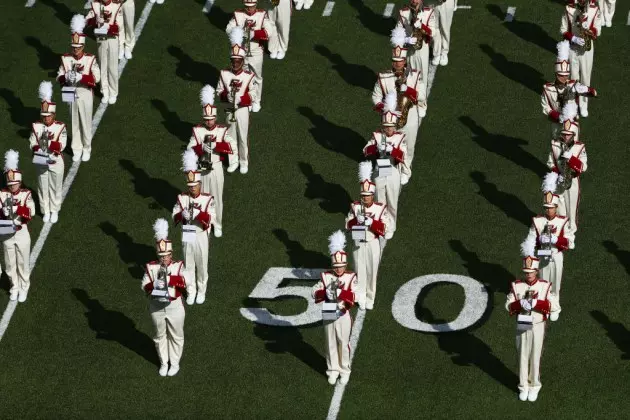 CNY's Favorite High School Marching Band Is…
Maddie Meyer, Getty Images
We asked and you answered. After almost 25,000 votes here's your favorite Central New York High School Marching Band.
We collected your votes to get CNY's top 5 favorites and your choices were, Phoenix High, Sherburne-Earlville, Rome Free Academy, Westmoreland and Oppenheim-Ephratah/St. Johnsville.
The Marching Marauders grabbed 8,244 votes and more than 33% of the total. Way to go!
Here's how the votes came out for the other 4 choices:
Phoenix High - 7,140 and 29.1% of the votes
Oppenheim-Ephratah - St. Johnsville -  4,111 and 16.8% of the votes
Westmoreland - 2,827 and 11.5% of the votes
Rome Free Academy - 2,181 and 8.9% of the votes
Congratulations to Sherburne-Earlville for collecting the most votes, and congrats to all the other marching bands who clearly have amazing support from your communities.
Thank you to all of our talented marching bands in Central New York, and thanks for making all of our local events sound so much better with your fantastic music.
---
BONUS VIDEO