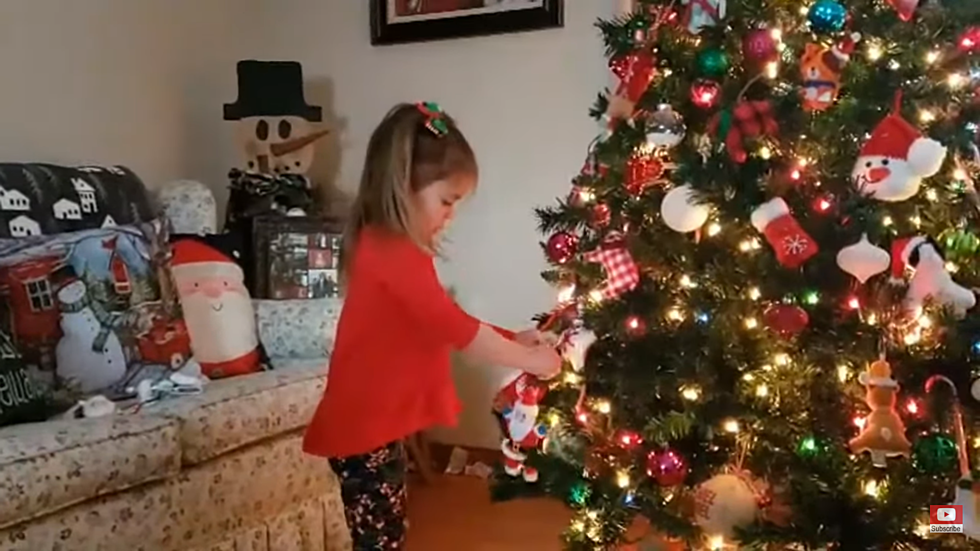 CNY Girl Asks Santa for New Heart for Her Mom, Gets Her Wish
ABC News via YouTube
I'm not crying, you're crying! Christmas came early for one central New York family after a 3-year-old girl asked Santa for a new heart for her mom.
According to the University of Rochester Medical Center, Sophie McLaughlin was at a holiday festival in Utica when she met Santa this year. When he asked what she wanted for Christmas, Sophie didn't ask for candy or a toy. Instead, she asked for a new heart for her mom, Stephanie, who was in desperate need of a heart transplant at UR Medicine's Strong Memorial Hospital.
37-year-old Stephanie McLaughlin has four kids including Sophie. Gabby is 11, Nathaniel is 7 and Henry is 6.
"I was terrified," Stephanie told URMC. "I kept thinking I can't die. My children need me, they are still so little."
In 2018, Stephanie was diagnosed with sarcoidosis, an inflammatory disease that scars organs and was causing her heart failure. According to URMC, doctors had tried everything from medication to a pacemaker to an implantable cardioverter defibrillator to stabilize Stephanie, but her heart began to rapidly decline in October. At that point, she had to be transported from St. Elizabeth's Hospital in Utica to Strong Memorial in Rochester.
Sophie kept up hope for her mom's health, and reassured everyone in her family that things were going to work out.
"She goes, 'I'll get what we want for Christmas. Santa Claus is gonna bring [it] to us,'" Sophie's grandmother told ABC News. "That's when the doctors came in and said they, by the grace of God, they had a heart for her."
It was a Christmas miracle. Someone donated a heart on December 4, and Stephanie had a successful surgery soon after. She was able to return to her home in Oneida County and be with her family in time for the holidays.
"Something like this really puts it into perspective," Stephanie told ABC News. "It's not about presents. It's about being with your family, your loved ones."