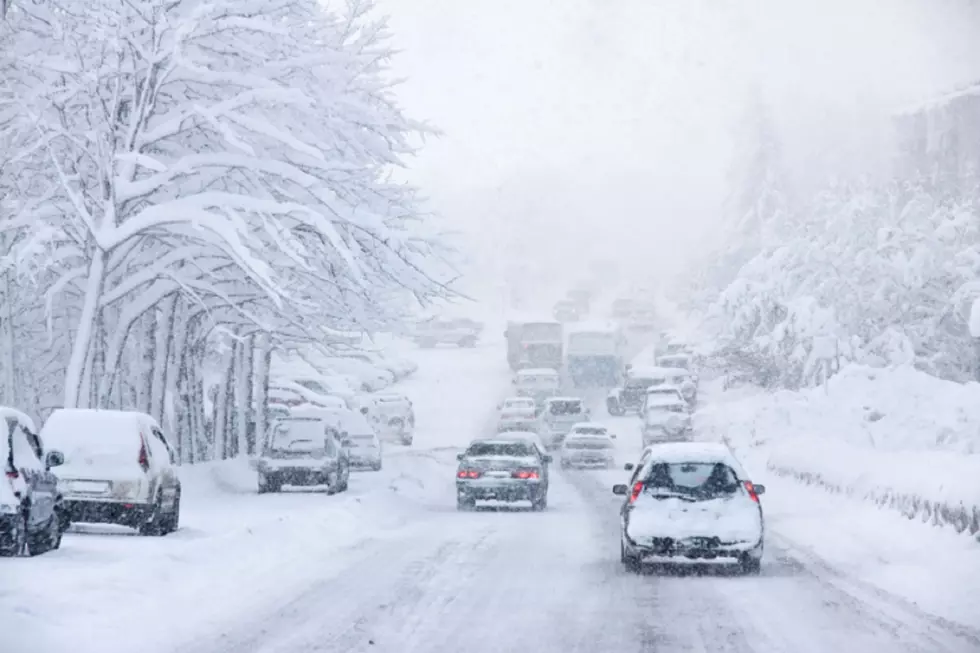 Central New York Gets Snow and It's No April Fools Joke
Irina Igumnova/ThinkStock
No one pulls an April Fool's joke like Mother Nature. Central New Yorker's wake up to snow and while's it's only 1 - 3 inches, for many it may be the tipping of the scale. There are some slippery road conditions, here's where you'll find the most slippery.
The National Weather Service map shows CNY right in the midst of the most snowfall.
Roads in red are snow covered and slick, blue means wet. And with very windy conditions forecast even plowed roads may become snowy again because of blowing snow.
We'll keep you up to date with the latest road conditions, forecasts, and school information on the air. If you have the free Big Frog App we'll send all the information straight to your device.
Download the BIG FROG 104 APP. You'll receive local alerts, weather reports and more with push notifications.