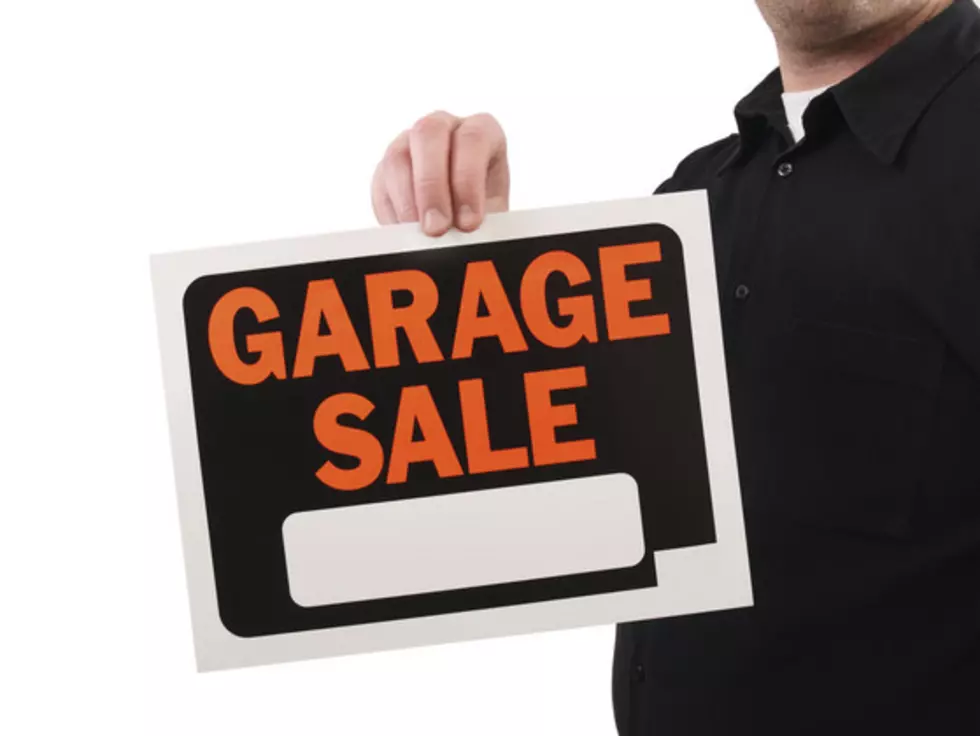 Central New York Garage and Lawn Sale Listings
Jon Schulte/Thinkstock
It's that time of year again, and everybody loves a bargain. We've compiled an extensive list of sales happening all over New York. 
Area Listings

May 14th 10am-2pm (Rain date May 21st)- The Cathedral of the Theotokos of Great Grace will be holding a large yard sale at the church, which is located on the corner of Howard Avenue and South Street in Utica.
May 13-May 15th 9am-5pm -Clinton/Clark Mills Annual Newman Drive Street Sale. Furniture, holiday decorations, home decor, household goods, lamps, lawnmowers, RV tires, spring stuff, SU apparel,  linens, sneakers, and a lot of everything!!
May 14th- Fort Johnson town wide garage sale.
May 15th 7am-4pm-  Flea Market at the Cherry Valley Auction Barn Rt. 20, just west of Madison. Come to shop, walk around, or just come for the fun of it. Vendor spaces are $10 for the day. Plenty of parking available, food provided by The Silver Fox Cafe.
May 20th 9am-5pm- town wide garage Sales in Richfield Springs. Maps will be avaliable at the Tally Ho and Cassidy Diner, both on Main Street.
May 21st- Johnstown town wide garage sale.
May 28th-May 29th- St. Johnsville Spring Festival and Sale
June 10th-12th-Dolgeville town wide garage sale.
Here's some map pin points of garage sales happening in our area. Click HERE to find out when they're taking place.
For even more garage and yard sale listings in Central New York, click HERE.
For even MORE sales click HERE.
The Lite 98.7 Staff Plays Kan-Jam