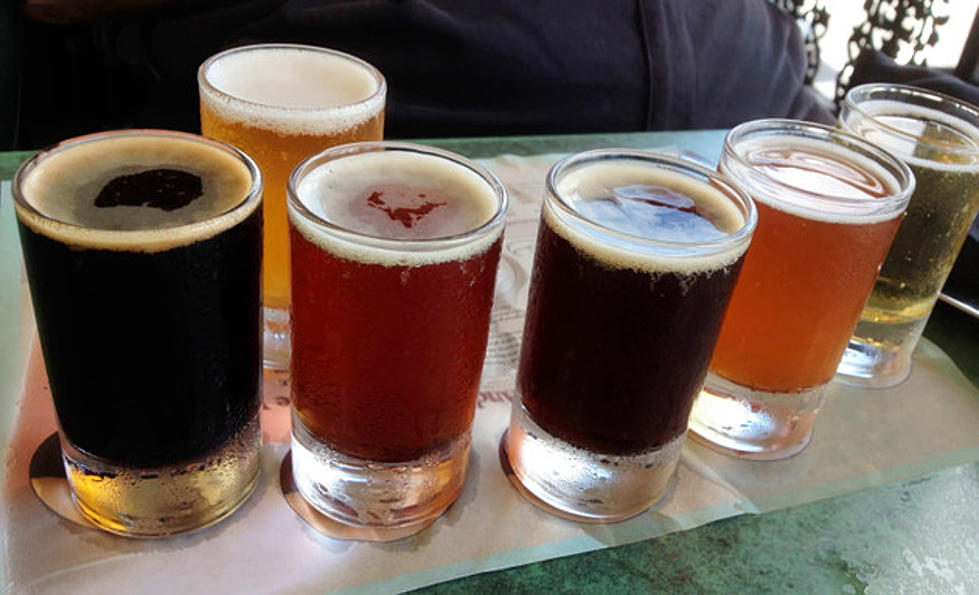 Central New York Brewery Wins Medal at Great American Beer Festival
kschulze/ThinkStock/TSM
How cool is this?! New York breweries are out representing our region on a national platform, and this past weekend, four from upstate (and three from downstate) brought home medals for their concoctions.
One of those four breweries, Heritage Hill Brewhouse in Pompey, brought home a bronze medal in the Fruit Beer Category for its Cherry Valley Farmhouse beer at the Great American Beer Festival in Denver.
According to NYup, Dan Palladino opened Heritage Hill just last year on a 175-year-old farm. The award-winning beer was made by John Frazee and contains grains and hops sourced from places right here in New York.
"Every year GABF gets bigger with more categories and more breweries sending in beer, so we were really excited to win a total of 7 medals this year," Paul Leone, director of the New York State Brewers Association told NYup. "It's always great to see new breweries like Kings Court and Heritage Hill take home a medal and even better that Heritage Hill's beer is all NYS hops and malt, which might be the first GABF medal winning beer to feature all New York State hops and grain."
While supplies last, we can still taste the Cherry Valley Farmhouse beer on tap at Heritage Hill, so catch me rushing to Pompey after work today....
According to NYup, 2,295 breweries submitted 9,497 seperate entries for this year's GABF. Here are all of the winners from New York:
1. Brewery: Heritage Hill Brewhouse & Kitchen
Beer / Style / Medal: Cherry Valley Farmhouse / Fruit Beer / Bronze
2. Brewery: Community Beer Works
Beer / Style / Medal: That IPA / Session India Pale Ale / Bronze
3. Brewery: King's Court Brewery Co. 
Beer / Style / Medal: Frogs Like Possum / Imperial Red Ale / Silver
4. Brewery: West Kill Brewing
Beer / Style / Medal: Kaaterskill / Juicy or Hazy Strong Pale Ale / Silver
5. Brewery: Gun Hill Brewing
Beer / Style / Medal: Void of Light / Export Stout / Bronze
6. Brewery: Great South Bay Brewery
Beer / Style / Medal: Jetty / Honey Beer / Bronze
7. Brewery: Barrage Brewing Co. 
Beer / Style / Medal: Conquer Then Divide / Other Belgian-Style Ale / Silver