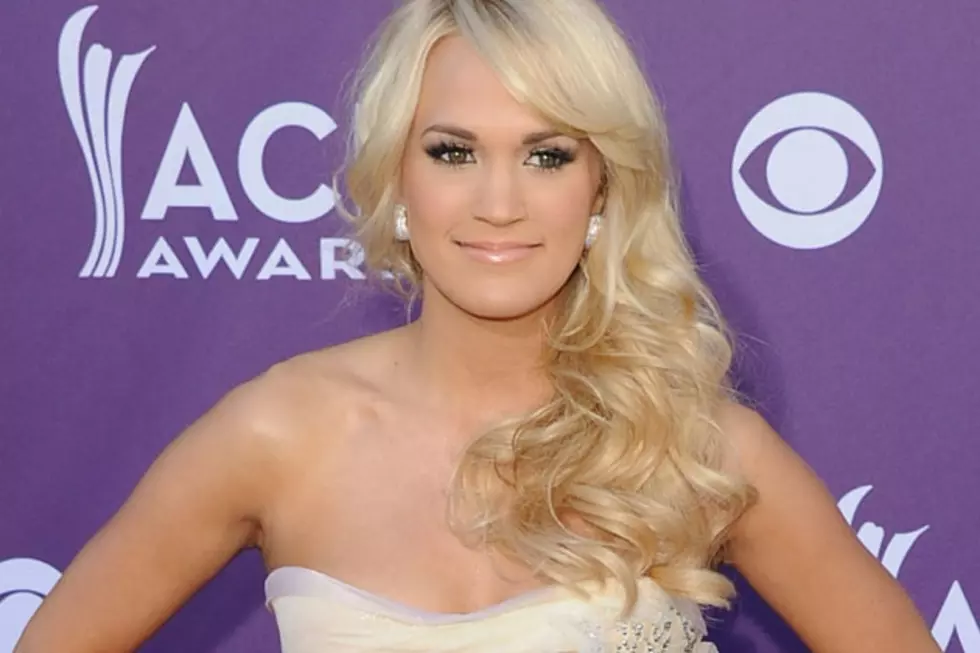 Carrie Underwood's 'Blown Away' Album Available for Streaming
Jason Merritt, Getty Images
Carrie Underwood's fourth studio album 'Blown Away' isn't set to hit store shelves until May 1, but this week fans can enjoy an early listen of the record — in full — before it makes its official debut. The stream is available via iTunes, and there Carrie fanatics can also pre-order the record.
As promised, the record sounds diverse and sees the star not just sticking to love songs, though fans wondered if she would after her marriage to Mike Fisher.
The 14-song record features at least 8 songs co-written by the blonde starlet herself. Other writers who will find their work spinning on this album include some of Nashville's heavy hitters, like Luke Laird, Hillary Lindsey, Josh Kear and Chris Tompkins. Produced by Mark Bright, 'Blown Away' is just another chance for the five-time Grammy Award-winner to showcase her incredible vocal prowess.
Underwood's lead single from the record, the feisty song 'Good Girl (which is also the lead track on the record), is currently sitting pretty at the top of Billboard's Country Songs chart. The song was an instant hit with listeners, having gone gold — selling 500,000 copies — in just a few weeks.
The night before her new album drops, Underwood will be performing on a 'Live on Letterman' internet broadcast that will air at CBS.com right before CBS airs the starlet's appearance on 'Late Night With David Letterman.'