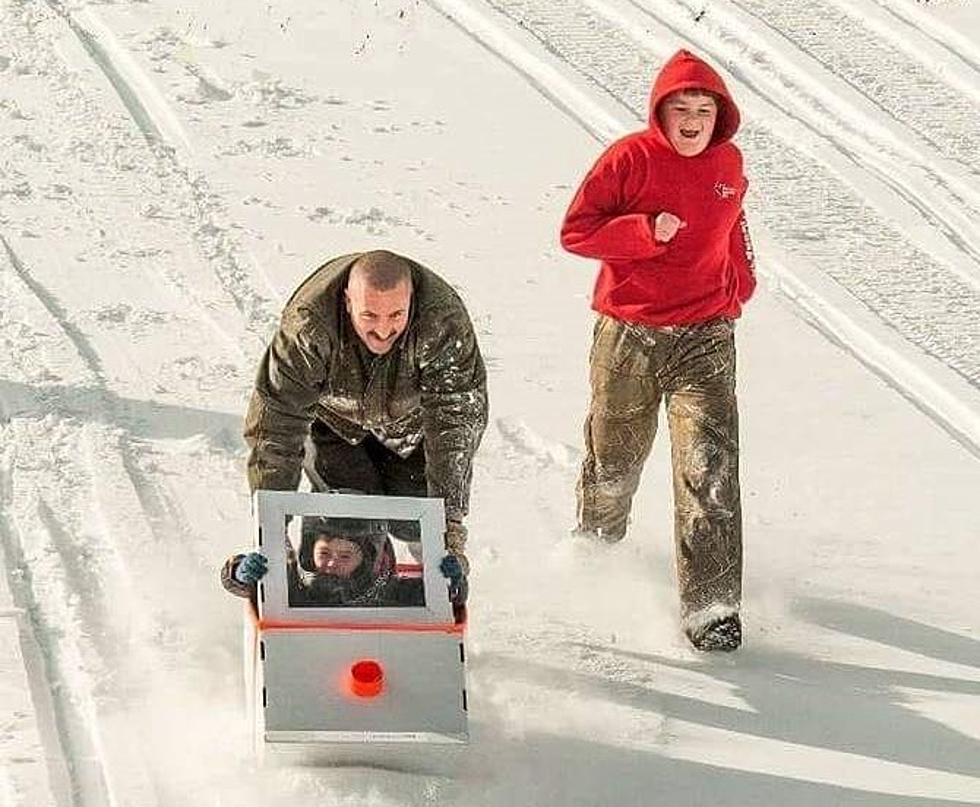 Finally Some Snow! Just in Time for Annual CNY Cardboard Sled Races
Photo Credit - Neil Case
Thank you Mother Nature! There's finally some snow and just in time for the annual Cardboard Classic Sled Races in Central New York.
Grab those old boxes lying around the house and put them to good use. Build and decorate your cardboard sled. Then get ready to race at The Lanterns in Clayville, New York on Saturday, February 4 at 1 PM. The best part - all proceeds benefit the American Heart Association.
Materials Allowed:
-Cardboard
-Duck Tape
-Glue
-String
-Paint/Decorations
There will be prizes for the fastest sled, saddest sled, and the best in show.
Races, Raffles & Music
The entry fee is $10 per racer for the first run. Additional runs are available for $5 per racer at the event. Registration is from noon until 1 PM or you can pre-register online.
All proceeds will benefit 'Team Joshman' at America's Greatest Heart Run & Walk. The annual Cardboard Classic has raised thousands of dollars for the American Heart Association  You can even sign up at the Sled Race to walk with "Team Joshman" in the Heart Run & Walk this year.
Enter your number to get our free mobile app
In addition to the cardboard races, there will also be music, basket, and 50/50 raffles.
Want more info? You can text 315-525-1331.
Now we just need to cross our fingers and hope the snow we finally have doesn't melt before February 4.
9 Places to Go Snow Tubing in New York
If you're too uncoordinated to ski, try snow tubing. There are plenty of hills in New York for winter fund.
19 Things You Need to Experience During a New York Winter Before You Die
There are plenty of things to do to enjoy a New York winter. Here's a list of experiences you need to try before you die.