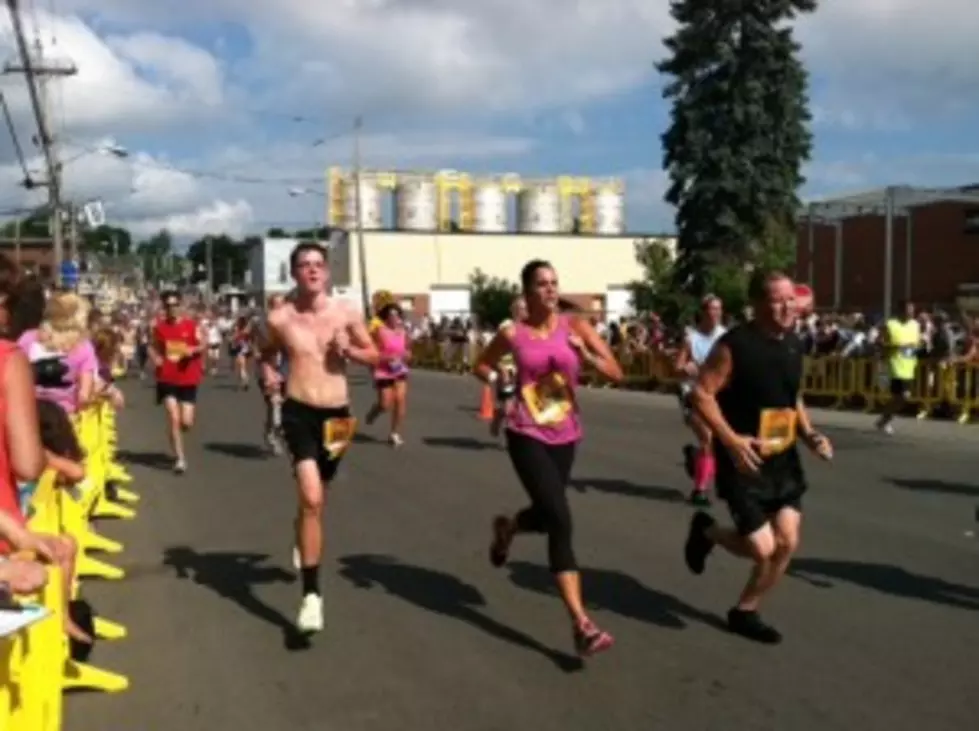 Boilermaker 5K Race Now Sold Out
Gino Geruntino, WIBX
Earlier, we told you that the Boilermaker 15K race was sold out as of Monday morning, now the 5K race is filled up as well.
Here are the details from our sister station, WIBX:
"Both the 15K and 5K events have been filled to capacity in only four days.

According to race director Jim Stasitis, at this time last year, the 5K only had 296 runners and was still more than two months away from filling to capacity.

Stasitis says the race's growing popularity helped, as "the quick sell out of the 15K hastened the 5K filling up."

For those that still would like to participate in Boilermaker weekend, there are still spots available for the 3 Mile Walk taking place July 13th at the Masonic Care Community.

The Boilermaker Road Race will be held on Sunday, July 14th."