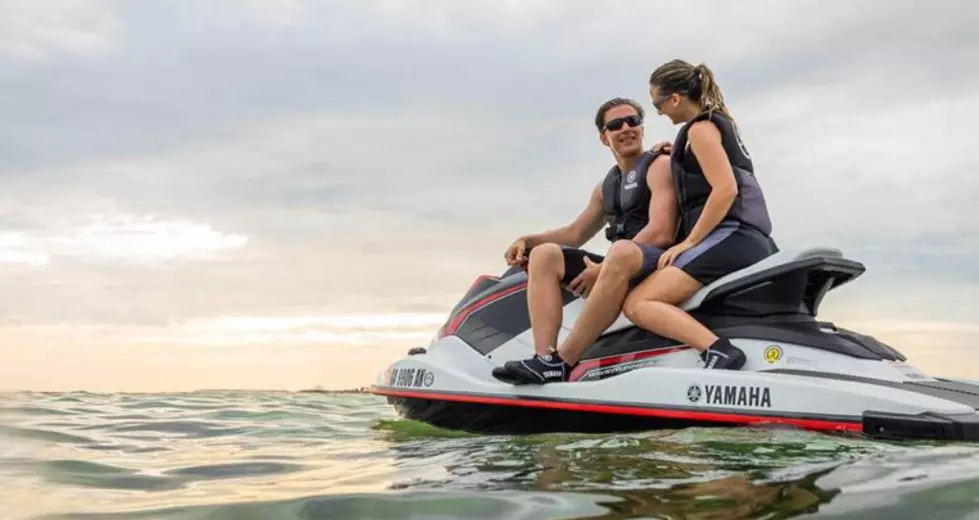 Seize The Lake on a New Waverunner
Photo via DDS Motor Sports
We are gearing up for summer at Big Frog 104 and want you to Seize The Lake this summer with a brand new 2019 Yamaha Waverunner courtesy of Labatt Blue, Labatt Blue Light & Labatt Flavors.
You can qualify to win by entering the codeword SEIZE THE LAKE below, or listen to Big Frog 104 for the next Labatt Seize The Lake Hot Spot and register in person during the live broadcast!
Friday May 24th 4-6 @DeSantis Adirondack Beverage Center
Thursday May 30th 2-4p @Chanatry's
Friday June 7th 4-6p @Maple Leaf/Savon Sylvan Beach location 6765 Route 13
Friday June 14th 5-7p @Babe's
Friday June 28th 6-8p @Marble Hill Inn
Friday, July 12th 4-6p @Marcy Discount Beverage
Saturday, July 20th 5-7p @Beer Belly Bobs
Saturday, July 27th 1-3p @Harpoon's (Grand Finale Party)
104 qualifiers will be chosen to attend The Seize The Lake Grand Finale at Harpoon Eddies Saturday, July 27th from 1-3!
Rules
-Must be 21 to enter
-All qualifiers must be present to win
Labatt knows life is better at the Lake. Hot summer days on the water and ice cold Labatt is all you need for one epic summer. In addition to Labatt Blue & Blue Light, Labatt uses its 165+ years of brewing know-how to continue to introduce new and innovative brews like Labatt Blue Light Lime, Labatt Blue Light Grapefruit and Labatt Blue Citra.