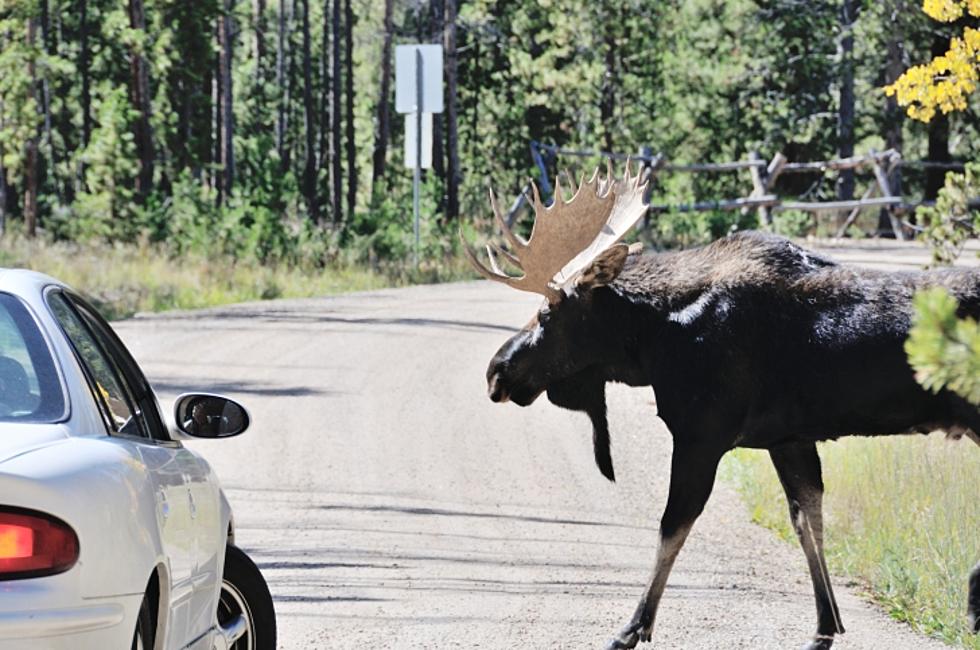 Best Places To See A Moose in New York
steverts/ThinkStock/TSM
The NY DEC is expecting a big weekend in the Adirondacks as we finally get some nice weather. With more people on the trails and in the parks, they're hoping you spot a Moose. Here are the best places to spot one.
Why would the DEC be so adamant about you seeing a moose? They hope you'll report it. Reports from the public help the department keep track of herds and if there is an accompanying photo it provides insight into the health of the animals. Now is the best time to see moose. Like us, warmer temperatures have them moving around and as they prepare to birth a new calf, last year's baby will now head out on its own.
The maps below mark moose sightings from the last two years.
You can report moose sightings at the DEC's website. The site contains a form to fill out and a place to upload any photos.