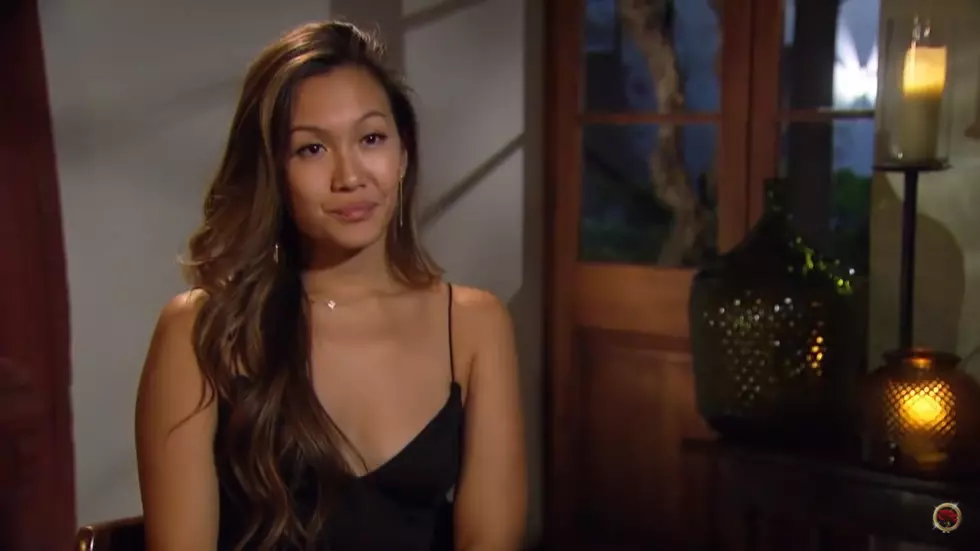 Bachelor Pilot Pete Sends Home Syracuse's Tammy Ly
Bachelor Nation via YouTube
It was a very dramatic episode of 'The Bachelor,' which ended with Peter sending central New York native Tammy Ly home.
After conflicts between Tammy and fellow contestant Mykenna, Peter went on a two-on-one with both of them, where he tried to get to the bottom of their argument.
Tammy told Peter she believed girls like Mykenna "disrupt the process" and that despite all the drama that caused a speed bump in their relationship, she believed she and Peter were meant to be.
"I fight to the death of what I deserve and what I deserve is a chance to see if this relationship works," Tammy said. "And no little girl with blonde hair from Canada is gonna stop me. I'm not going home tonight. Mykenna's on borrowed time; she's been here way too long and Peter needs to see that. I'm wearing black today because it's her funeral. See ya later."
Shortly after, Peter sent her home and kept Mykenna, until he also sent her home at the following rose ceremony.
Enter your number to get our free mobile app
Tammy live-tweeted the show last night, writing up this tweet that seemed to take a jab at girls on the show she thinks are there to become Peter's "trophy wife."
The 24-year-old Syracuse native graduated from Liverpool High School in 2013 and SUNY Oswego in 2019.