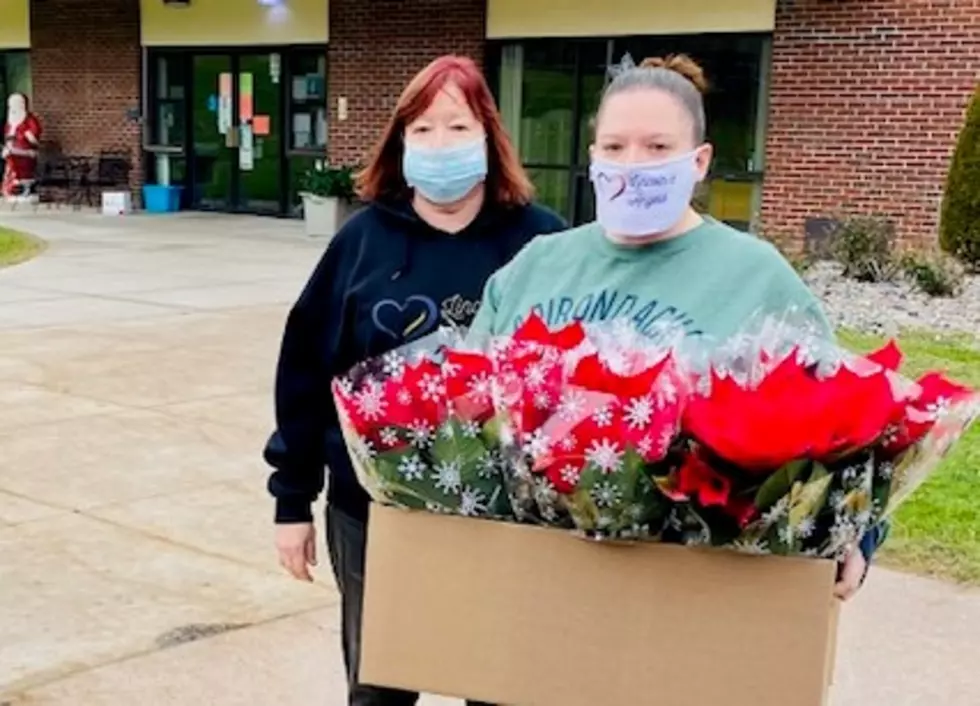 Angels Deliver Poinsettias to Nursing Home Residents
Photo Credit - Jessica Evans
Tis the season to give back. A group of angels spread some holiday joy by delivering poinsettias to nursing home residents.
Lincoln's Angels delivered several dozen poinsettias to residents at Waterville Residential Care. They also donated over a dozen wreaths that they placed on Veteran's graves at the Deansboro Cemetery, the same cemetery where Lincoln is buried.
Lincoln's Angels is a non profit that was founded by Jessica Evans of Deansboro, New York in honor of her son, Lincoln, who passed away at 4 months old in April 2018. Lincoln's Angels donates OWLET socks to families in need and help pay for funeral services and headstones for families who have lost a child.
This year, they had to be creative with their winter fundraiser due to COVID restrictions. Lincoln's Angels partnered with River Road Farm and Greenhouses to sell poinsettias and wreaths. "Lincoln's Angels has a lot of local and national support, 250 OWLETs donated in over 35 states, we found a lot of our supporters wanted to donate poinsettias and wreaths to others to make their holiday season a little more merrier," said Evans.
This years winter fundraiser raised $650 that Lincoln's Angels will use to continue to donate OWLET socks to families in need and helped to spread holiday cheer in a year where it is needed so much.
To learn more on Lincoln's Angels visit their website.
CNY Non Profit Gives Back for the Holidays