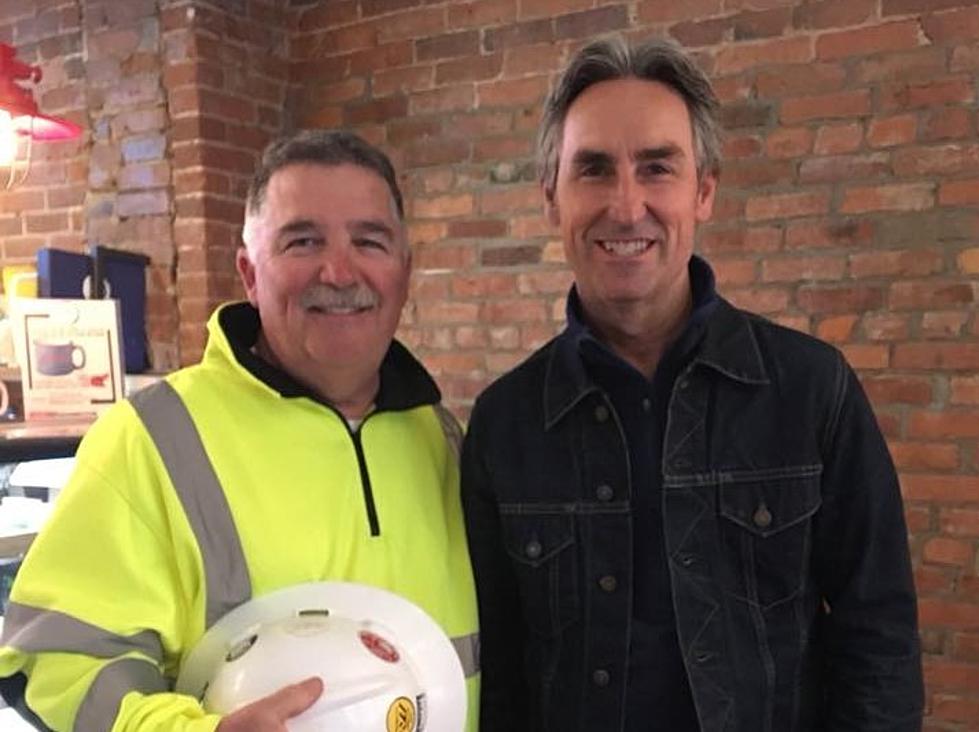 American Pickers Mike Wolfe Grabs a Bite at Bite Bakery in Utica
Photo Credit - Bite Bakery
The same day John Krasinski toured Little Falls for possible filming of 'A Quiet Place 2,' American Picker Mike Wolfe stopped for a bite at Bite Bakery in Utica.
David Neary who works with Mirason Safety was lucky enough to get a picture with the host of American Pickers.
While in central New York, Wolfe also stopped in Syracuse to visit with an old friend. "This is Frank Westfall from Syracuse NY.....mentor, friend and insane antique motorcycle enthusiast," Wolfe shared on Facebook. "Guys like this build you up and teach you what's important in life."
Mike and his partner Frank announced last February, American Pickers wanted to film a show in central New York this May. This isn't the first time they've come to see what our area has to offer.
In 2015 Mike and Frank found treasures in Little Falls, spending 15 hours at a barn, meeting and dealing with Rich Marocco and Mike Lonis. They ended up taking home 54 items.
The crew arrived on the Little Falls property to film May 11th, which would have been the owner Mike's 97th birthday.