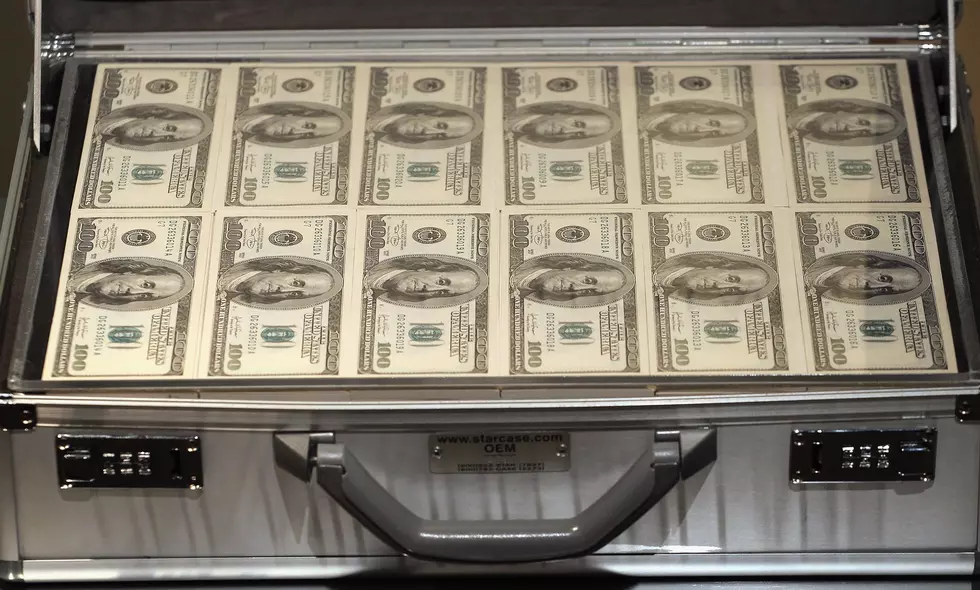 Lottery Player Wins $7 Million Pot of Gold on Ticket Sold in Barneveld
Getty Images
A Central New Yorker has found the pot of gold. Someone won $7.3 million on a lottery ticket sold in Barneveld.
A $10 'Set for Life' scratch-off ticket has set up one lucky lottery player for the rest of his life. It was sold at the Haver's Circle K, formerly the Nice N Easy on Route 12, on March 15, two days before St Patrick's Day.
Michael Parker posted the amazing news on social media. But many were left wondering if it was true or just more fake news.
It's True
It's true alright! Lisa Ayer says it couldn't have happened to a nicer hard working guy. "He's young, hard-working, and cares about the community."
The winner is from Raquette Lake, New York.
The winning ticket is worth $5000 a week for life or a cash payout of $7.3 million. The odds of winning are almost as much as the jackpot - 1 in 7,061,692.
Utica $2 Powerball Winner
This isn't the first millionaire in Central New York. A winning $2 million Powerball ticket was sold last October at Parkway Drugs in Utica.
Read More: $2 Million Powerball Winner in Utica
Blossvalle Mega Millions Winners
Blossvale was once home to one of the biggest lottery jackpot winners. Leonard and Lorraine Padavan hit the Mega Millions in 2021, worth $96 million. The couple split the money evenly with each receiving a single lump sum of $23,016,702. Leonard and Lorraine pooled their money, bought an RV, and lived out their dreams of traveling the country.
Which NY Lottery Scratch-Off Games Have the Most Top Prizes Left?
Wanna win some green? If you are feeling lucky this time of year, try your luck at one of the New York Lottery scratch-off games. According to the
New York Lottery
, these are the scratch-off games that still have jackpots to be won to make you become an instant millionaire.
Mega Million Scam
Lottery players are being warned about a recent scam using the Mega Millions name and logo that promises big prizes.
The latest one making the rounds is using WhatsApp to send "Cash Gift" notifications to random phone numbers promising a $700,000 cash prize. The scammers are hoping someone will pay a large fee to claim a "prize" that does not exist.
Mega Millions warns consumers that there are no random prizes awarded anywhere in the world simply on the basis of phone numbers or email addresses. Our game is sold only in the United States and only by our participating lotteries.
You can check all winning numbers at Nylottery.ny.gov.