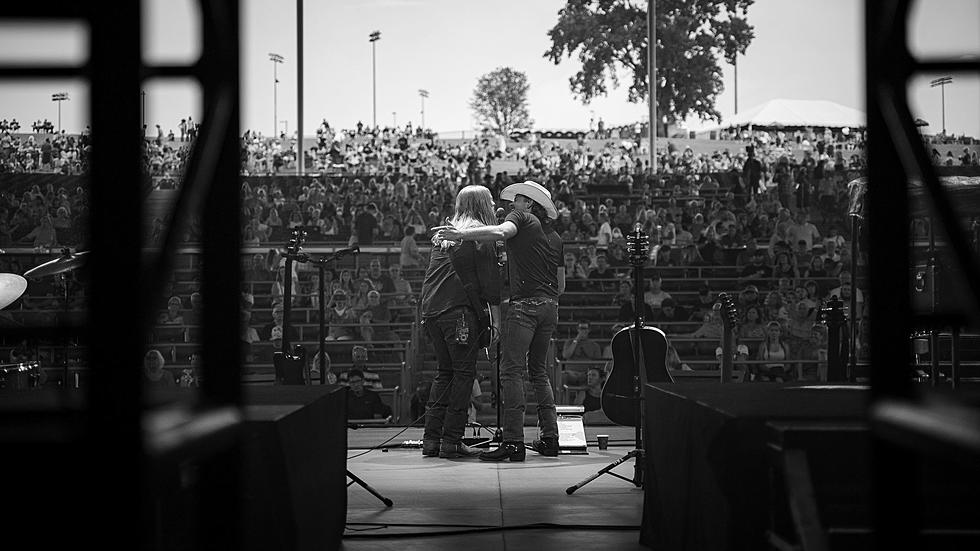 Holland Patent Man's Love of Photography and Music Makes for Great Pics at 2021 Country Concerts
Jeck Media
While all "live music" lovers were excited to see concerts return to Central New York this past summer and fall, few were as excited as this Holland Patent man whose passion is concert photography. Meet Jordan Dziekan as he shares pics from a variety of shows from Luke Combs, Luke Bryan, Dierks Bentley, and many more CNY concerts.
Jordan found his love of photography by accident. After graduating from Holland Patent High School, he was looking for a way to stay in touch with the football team. The journey began in 2016 when he grabbed his mother's camera and followed the team.
One season of photography turned into the next season doing photo and video and eventually creating an hour long documentary of the 2018 HP sectional championship.
A love of music and a high school friendship with musician, Joe VanDresar would lead Jordan toward another path, after the two took 2nd place in Dunkin's 2017 Cold Brew Challenge. The experience sparked a fire to go deeper into music photography and video.
From there I started working locally with other artists such as Tom Nitti and shooting national artists such as Luke Combs, Dierks Bentley, Luke Bryan, Riley Green, Scotty McCreery, Brothers Osborne, Travis Denning, Craig Campbell
Today, Jordan does business as Jeck Media specializing in live music photography/ videography and music videos. He also does weddings, sporting events, portraits and commercial work. The name Jeck comes from the pronunciation of his last name, Dziekan, (Jeck-On.)
Check out some of Jordan's amazing work in the concert photo's below.
See Concert Photos as Country Acts Return to Touring in Central New York During 2021
Holland Patent photographer, Jordan Dziekan captures some of the best 2021 country concerts in Central New York
Go Nuts Over Waterville, NY Photographer's Stunning Whimsical Acorn Shots
Go nuts over Waterville, NY photographer's lifelike acorns.
A Pair of Bucks Fighting for Control of the Herd
Two bucks wage a battle for herd supremacy.