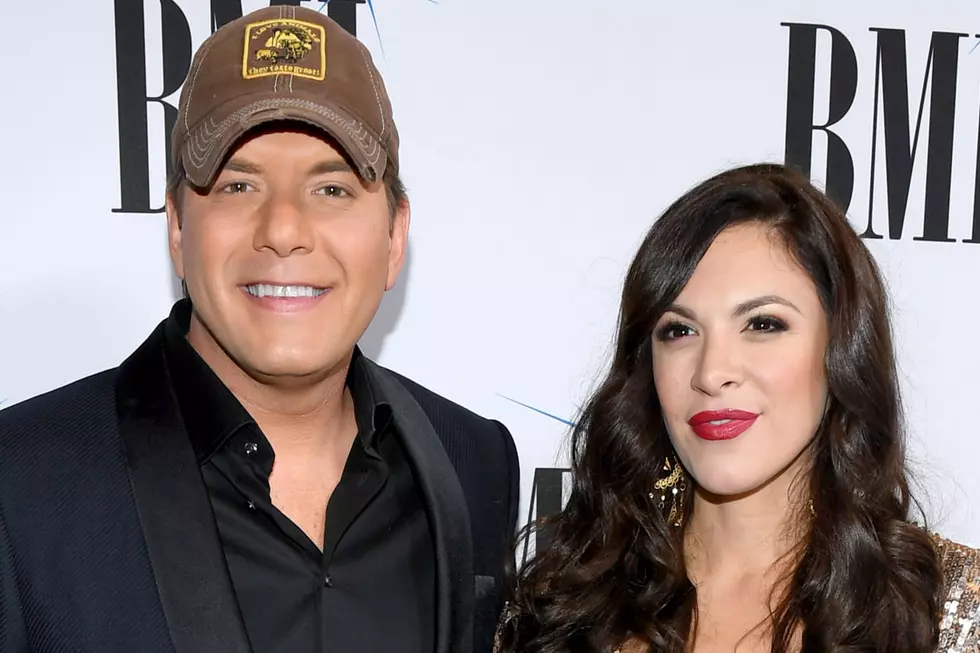 Rodney Atkins and Rose Falcon Welcome Baby Boy
Jason Kempin, Getty Images
It's another baby boy for Rodney Atkins. The singer's wife, Rose Falcon, gave birth to their second son on Monday (Aug. 26) in Nashville.
Scout Falcon Atkins checked in at 8 lbs., 11 oz. at birth, and both mother and baby are doing fine. People first shared the news and a note from Falcon bragging on her husband.
"Rodney was the most incredible birth partner, my rock. His calm and collected nature was so reassuring at times when I felt overwhelmed," she gushes.
Scout was born naturally with help from a midwife and doula, the "Caught Up in the Country" singer says. The baby came nearly a week past his due date, which left the couple trying all the old wives' tales to induce delivery. He says castor oil finally worked for his wife.
"Witnessing Rose's face, the whole thing completely natural, is the most superhuman thing I've ever experienced," he tells the magazine.
Atkins and Falcon announced the pregnancy in a unique way earlier this year when the put it at the end of a lyric video for a song called "My Life." He'd later unknowingly reveal the sex of the baby by hitting a baseball with blue powder in it. Until he struck the ball with a bat, he didn't know the gender reveal was coming.
The couple married in 2013 and have a 20-month-old son named Ryder Falcon. Atkins also has a 17-year-old son named Elijah from his first marriage. The new baby's name comes from the type of car Atkins drove in high school, a 1976 International Scout.
August has been a good month for country babies, as Tyler Hubbard from Florida Georgia Line just helped his wife welcome their newest into the family. Dan + Shay's Shay Mooney also announced his wife is pregnant.
May We Suggest Some of These Great Baby Names?