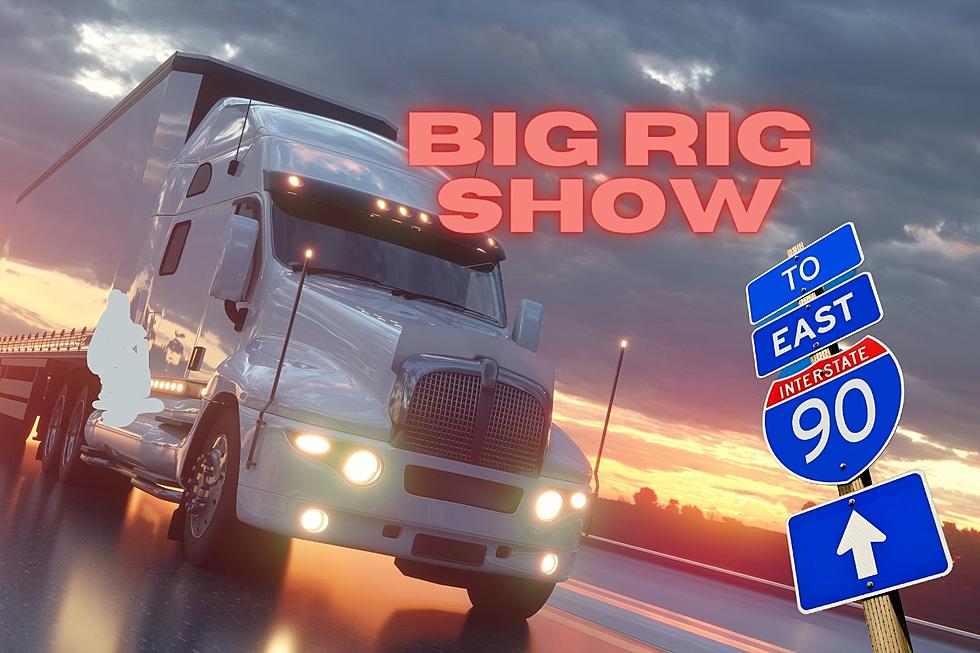 Rev Up the Excitement! Awesome Big Rig Show Coming to Frankfort
Canva
The town of Frankfort will get a dose of diesel power next month!
The NY 90 Shine-Up Showdown on Saturday, June 10th will be a family-friendly, all-day event featuring live music, food vendors, local business booths and plenty of big rigs on display. The event is scheduled from 10am to 9pm at the Herkimer County Fairgrounds.
When the sun goes down, the truck lights come on, which is sure to be an exciting spectacle.
Admission is $10 for people 12 and up. The event will take place rain or shine.
The NY 90 Shine-Up Showdown will serve as a platform for truck enthusiasts, industry professionals, and the general public to come together and celebrate all things related to trucks. Attendees will see models new and old and get a firsthand look at some cool customizations.
It's a great opportunity to come enjoy the sunshine, listen to some music, grab a bite to eat, and share the enthusiasm for trucks with other likeminded individuals. Industry professionals, such as manufacturers, dealers, suppliers and service providers may also be on hand.
SHOW US YOUR TRUCKS!
If you're a big rig owner and want to showcase your semi, interested parties should email lamanna87@outlook.com for more info on registering. Be sure to follow their event page for the latest info.
Being a truck driver comes with certain risks and challenges.
Some states are worse than others for truck driving incidents. Take a look at the 5 most dangerous states for truck drivers below:
The 5 Most Deadliest States For Truck Drivers
The Reddit Reaction to Truck Seen in Albany is Priceless
The 'World's Largest Truck Stop'
Recently, my wife and I took a road trip from
Sioux Falls
to Saginaw, Michigan.
Why would we drive 15 hours to Saginaw? My wife has family there, plus we were going to see a concert in Detroit, but the show was canceled.
Since we already had the time off from work so we decided to spend a few days in that 'tourist destination' known as Saginaw. Sure, it's not Vegas or Florida, but it was nice to get out of town for a few days.
We drove down Interstate 29 to the Omaha area and picked up Interstate 80 then headed east across Iowa. Just to the west of the Quad Cities sits
Iowa 80
, the self-proclaimed
'
World's Largest Truck Stop
'
.