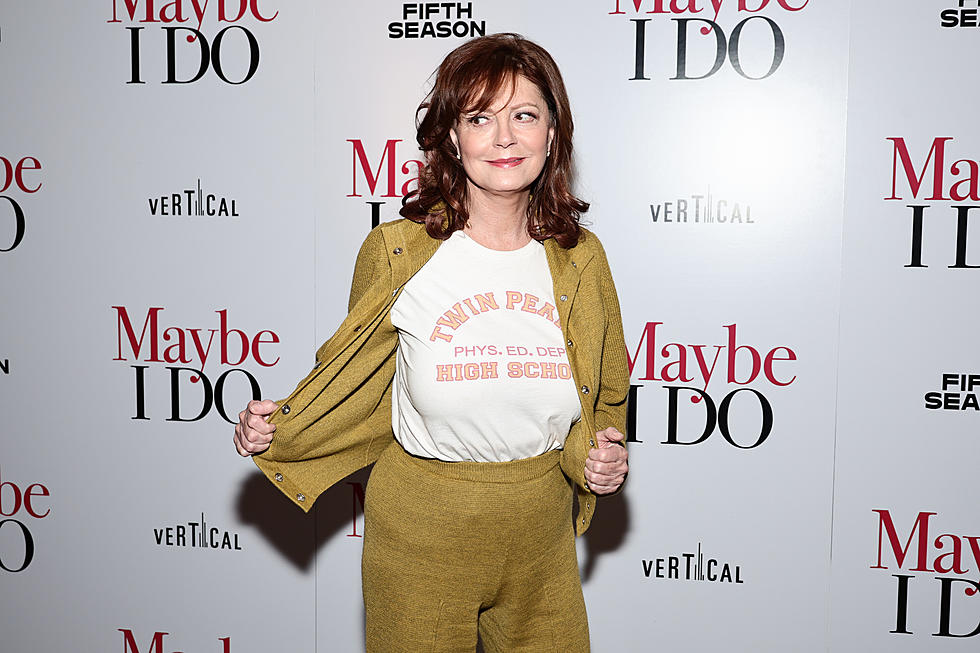 Why Was Susan Sarandon In Handcuffs In Albany New York?
Getty Images
Susan Sarandon has spent over half a century as a Hollywood Actress.
From her first role in 19070's Joe to her latest work on the now cancelled Fox TV show Monarch, she has been an institution on our screens. She has won an Academy Award for Best Actress among her many accolades.
So why was this absolute legend in handcuffs being escorted by police in Albany?
Perhaps it was a role in a new film?
No, that wasn't it.
Susan Sarandon has lent her very powerful voice to many causes over the years. For as great of an actress she is, she's also an incredible activist for the causes she believes in.
On Tuesday, Susan was among those participating in a protest in Albany seeking higher wages for restaurant workers. She was there with the group One Fair Wage, who on their website, describes their mission as
One Fair Wage is a national coalition,
campaign and organization seeking to
end all subminimum wages in
the United States and increase
the sustainability of wages
and working conditions in the service
sector.
While at the protest, eight people were arrested for disorderly conduct. Ms Sarandon was among the eight.
Susan has never been afraid of being arrested while standing up for what she believes in. in 2018, she was arrested at a protest in Washing ton DC over President Trump's migrant separation policy.
Standing up for what you believe in always has consequences. Susan Sarandon has shown time and time again that she is passionate in her beliefs and willing to pay the price to help people and stand with those she wants a better world for.
Check Out These Capital Region Mugshots
A Collection Of Mugshots across the Capital Region all suspects are considered innocent until proven guilty in court.
Scott Cooley Mugshots Courtesy NYS Division of Criminal Justice Services
Scott Cooley Mugshots Courtesy NYS Division of Criminal Justice Services