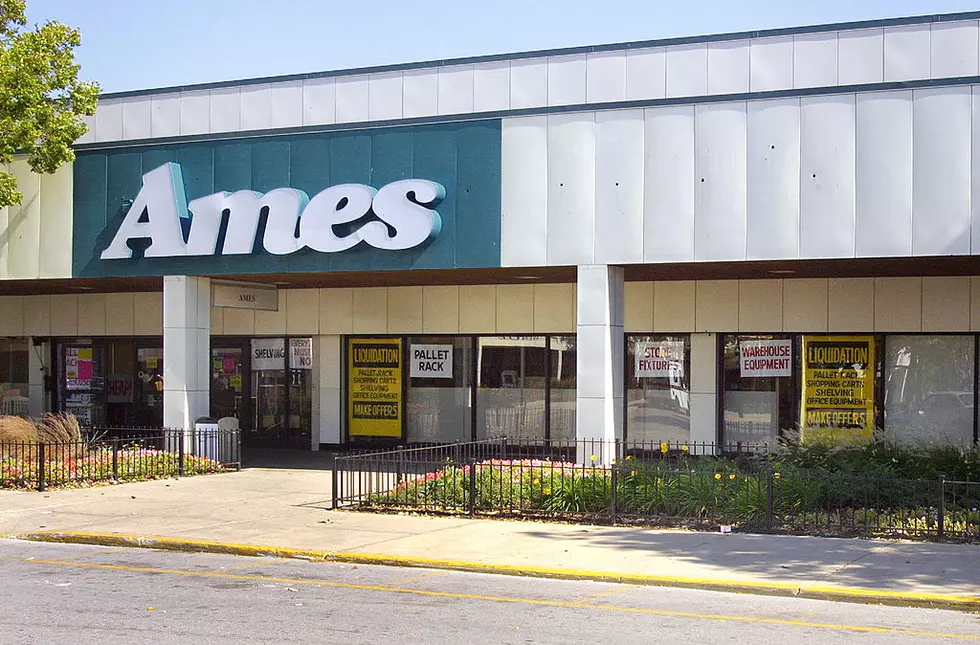 True Or False- Ames Returning To New York State This Spring?
Tim Boyle/Getty Images
Is Ames truly returning to New York State in 2023? It looks like there is an update on Twitter.
A very bizarre website went viral on social media in the fall of 2022 with the following message:
Ames Department Stores, Inc is returning in Spring 2023. Please keep an eye on this website for announcements on which locations are opening first!"
Since then, a Twitter account was launched called Ames Department Stores. If you try and go to the original website that launched the hopes of a 90s classic chain returning, you get the following message: This website has been deactivated, Please contact support. Things aren't looking up.
On February 25th 2023, on Twitter the store said this:
Due to an issue with our service provider. We have to postpone the new website launch and locations announcement until March. We were extremely excited to share our news with you, however, before we can a migration to a more powerful server is a must. We apologize."
Many people are tweeting back asking why not just post the list of locations in a blog post, tweet, or Facebook page.
We're looking into alternatives, we may possibly bring the corporate domain back online to temporarily house the locations."
The original website had the Ames logo on it, and a small square that linked to LinkedIn. On that page, it claimed to be Ames stationed in Gloversville New York. There's STILL no other information other than the original link, and a link to LinkedIn. Other than the message "A project by Molyneux Group, the owners of Bradlees Department Stores PLC." Is this real or not?
When we first discussed this story in the Fall, we felt it was a hoax. This is adding more gasoline to the hoax fire.  At this time we don't have enough information to confirm the rumors of the store returning. We've reached out several times with no answer back from the pages. We will update you on this article when we do know more.
Do You Remember These 44 Central New York Classic Bars And Nightclubs?
Do any of these spots ring a bell for you? Bring back any great memories? Let us know inside our station app.
Central New York Shares Memories From Sangertown And Riverside Center
We asked all over social media for you to share with us your favorite memories from Sangertown and Riverside. Here's some of the top responses: