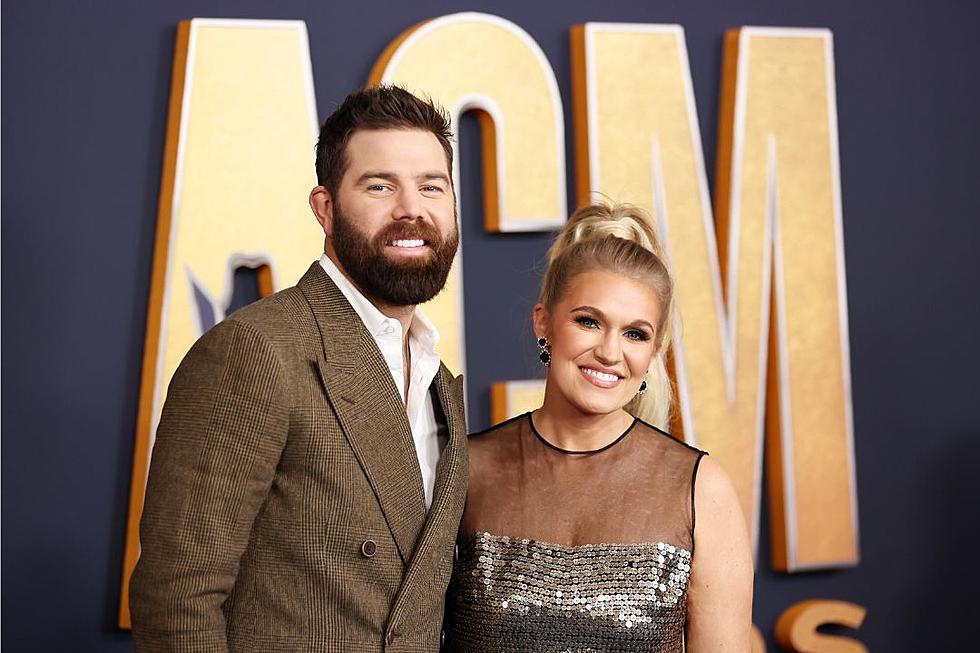 Jordan Davis Announces Baby No. 3 Is Coming With Sweet Belly Rub [Watch]
Mike Coppola, Getty Images
There's no doubt that Jordan Davis is living the lyrics to his latest single, "Next Thing You Know." The singer announced on Thursday (Feb. 23) that he and wife Kirsten are expecting their third child together, due in June.
Davis announced the pregnancy in a casual and sweet video showing himself and his wife standing in the kitchen. He uses his song "Next Thing You Know" to reveal the news, but he changes the lyrics to fit their happy situation.
"Next thing you know, you got a baby coming in June," he sings playfully, while placing his hand on his wife's baby bump.
"Acted out the words to 'No Time Soon,'" he adds, referencing a track from his Bluebird Days album about a steamy night.
"She got knocked up. Baby No. 3 coming," Davis says, now speaking.
"Is that the way we're saying it, babe? 'You got knocked up?'" he asks Kristen, chuckling.
"I think we can find a better way to say that," she adds, smiling.
"We're pregnant. Again," he concludes. "Next thing you know."
The audio of "Next Thing You Know" plays over the sweet clip. The song is about the twists and turns of life and the joys of raising a family. It was released as a single in August 2022 and appears on Davis' recently released Bluebird Days album.
"'Cause next thing you know / You're wearin' scrubs and a funny white hat / And the doctor's sayin', 'How you doin' there, dad?' / And nobody's ever called you that / And you take the drive home slow / Next thing you know," he sings in the tune.
Davis and Kristen already share two children together: 3-year-old Eloise Larkin, born in November 2019, and 1-year-old Lochlan Joseph, whom they welcomed in September 2021.
Meet the Country Babies Born in 2022
Many of country music's biggest stars have welcomed new bundles of joy in 2022. Find out which artists have expanded their family or are expecting babies this year.