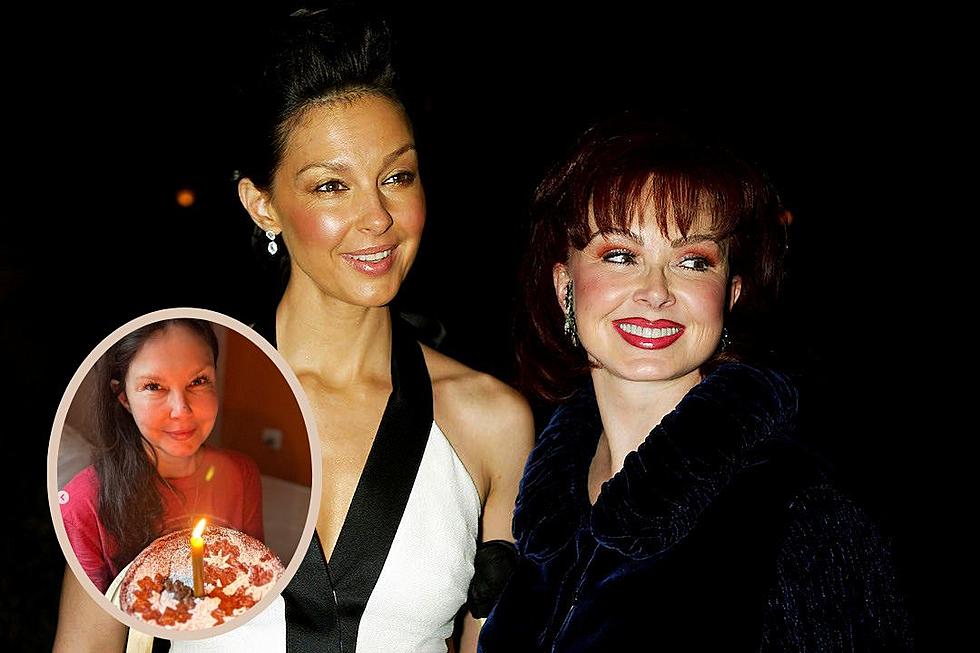 Ashley Judd Celebrates Her Birthday With Tender Memories of Mom Naomi's Final Days [Picture]
Kevin Winter, Getty Images/Instagram
Ashley Judd celebrated her birthday on Wednesday (April 19), and the milestone day was bittersweet, bringing back memories of the actor's late mother Naomi Judd, who died by suicide on April 30, 2022.
Naomi — who, together with Ashley's sister Wynonna, was one half of legendary country duo The Judds — died just 11 days after her daughter Ashley's birthday last year, and as her birthday approached once again in 2023, Ashley couldn't help but think about where she and her mom were a year ago today. They always celebrated Ashley's birthday together, but in 2022, the weight of Naomi's mental illness made their festivities "muted," the actor explains in a social media post.
"Pop and she came over with a roast chicken and cornbread, and we shared a small meal, the three of us," she recounts. "Mom laid down a lot. We had cake and in spite of being weak and preoccupied with the disease that was eating at her, she had a gorgeous card for me and I knew, as ever, how much she loved me."
Amid the ongoing grief of losing and missing her mother, Ashley also remembered that happy birthday celebrations that the family had shared over the years. Along with a birthday snapshot from 2023, she also shared a photograph of her birth announcement, complete with a peek into the long, personalized message Naomi wrote about the birth of her daughter.
"I think of her constantly. I am looking at my baby announcement & sitting with her tender joy in sharing about me," Ashley reflected.
"I am recalling her annual rite of recounting to me the day of my birth, all the details that were so precious to her," she continues. "During my birthday at some point, she would glow, patting my arm, 'You were brown when you came out, surprised me so, and the sweetest, easiest baby .... how I loved you, I had to swat peoples' hands [when] they wanted to touch you.'"
Ashley's birthday musings concluded with gratitude for all the birthdays she and Naomi shared.
"Thank you, Mom, for all my birthdays so far, and for celebrating me," she writes.
"For holding me at beditme and whispering in my ear, 'Ashley, you are an extraordinary woman,' and letting me be your Sweetpea. What more does a birthday girl need, than memories of a mother like that?" she says. "And this is how she saw and loved me, first awake, hair never brushed, ready to share our dreams. For you, Mom. For you."
In Memoriam: Country Stars Who Have Died in 2022
May they rest in peace ...
The Judds Best Songs - Top 10 Hits From Wynonna and Naomi Judd
The Judds have 14 No. 1 songs and dominated Duo and Group of the Year awards at both the CMA and ACM Awards during the 1980s. They also recorded several dozen great songs that never made radio. Here are their Top 10 songs ever.