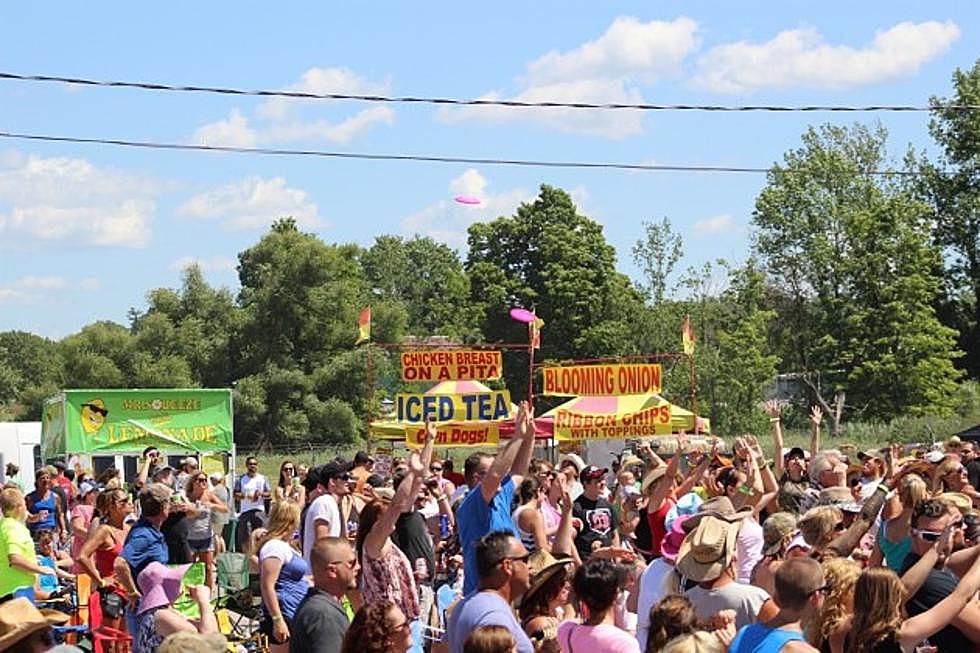 FrogFest 30 Food And Vendor List – All The Food and Gear
TSM
FrogFest 30 will have no shortage of awesome food and merchandise for you to choose from, but just in case you wanted to know what exactly you can get on Saturday, here's the full list.
For starters, you're probably going to want to grab a bite to eat during FrogFest, especially after seeing this list.
Holy Smoques BBQ - serving their delicious BBQ from their famous food truck
Dean's Concessions - serving up food all day long
Mr. Whippy - if you haven't had Mr. Whippy's Ice cream or roasted peanuts now's your chance. Don' miss out.
Paradise Treats - serving up delicious desserts
Mr. Squeeze Lemonade - who doesn't love a cold lemonade on a hot day?
Mighty Swell - sample the newest wine spritzer in a can
It's a Utica Thing Food Truck - they'll have their special Utica made sauces and more
Of course you're going to want a keepsake or two to remember FrogFest 30
Adirondack Vapors will have their vape pens, fluid, and accessories
Ben Williams Sunglasses
JP North Cowboy apparel - get your cowboy game up to snuff
That's not all either, you'll be able to get a tattoo from Inksanity Tattoo, and then watch LOCASH tear it up!
BONUS VIDEO