Toby Keith Still Lookin' Fine at 50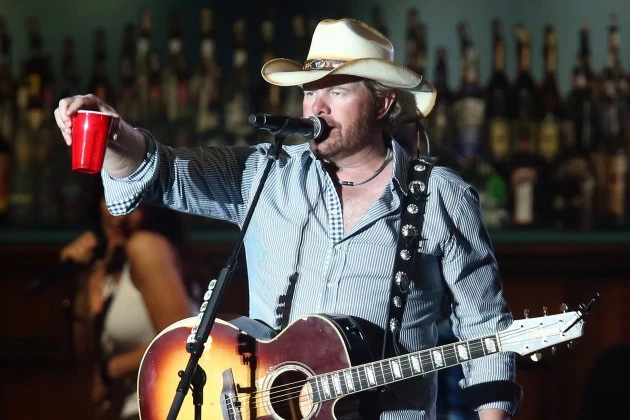 Hoppy birthday to Toby Keith who turns 50 today.  He's still lookin' and sounding fine!  Toby is always showing his American pride.  Whether it's travelling overseas to entertain the troops or in his music.  His latest hit "Made in America" is touching a chord with many Americans.
Toby is currently on his Locked & Loaded tour with Eric Church and he'll be at Saratoga Performing Arts Center September 8th.
Not bad for a boy from Clinton, Oklahoma who went from working in the oil fields to Nashville.   Here's hoping you have many more birthdays and many more hit songs to celebrate .
Toby's first hit was "Should Have Been A Cowboy" in 1993 and was the most played country song of the 1990's.  But he didn't jump into super-stardom until he changed record labels in 1998 and released "How Do You Like Me Now," which was the top country song of 2000
Watch "How Do You Like Me Now."