Shania Twain to Present Entertainer of the Year Award at ACM's Sunday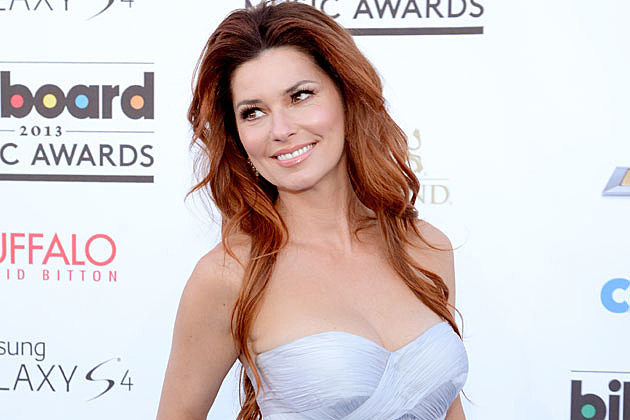 Shania Twain is returning to the ACM stage for the first time in 10 years.  According to Perez Hilton, she'll present the Entertainer of the Year award. Jason Aldean, Luke Bryan, Miranda Lambert, Blake Shelton and Taylor Swift are nominated for the top honor of the night. 
It makes sense to have Shania back since she's already in Vegas for her show at Caesar's Palace and she's a past Entertainer of the Year award winner.  It'll be nice to see Shania again. She's been away from the country music community for too long.  But the good news is, she's busy working on a new album.
Shania's no stranger to the awards show stage.  She performed 'Forever & For Always' in 2003 and arrived at the CMA awards in 2002 on a motorcycle to perform 'I'm Gonna Getcha Good.'  You may remember in 2011 she fell at the CMT awards.  Thankfully Shania has a sense of humor and said she was going to auction off the shoes that made her fall 'as soon as I can.'
Subscribe to Big Frog 104 on
Subscribe to Big Frog 104 on
Subscribe to Big Frog 104 on
Subscribe to Big Frog 104 on
Source: Perez Hilton