Cost Of Raising Children Rising Quickly
Getty Images/Thomas Lohnes
Every parent knows that raising a child ain't cheap. The bad news is that the cost is going up, up and away to the point where, according to a Department of Agriculture report, an average middle class parent can expect to spend $241,080 per child up to age 18. That's a 3% increase over a year ago. What accounts for all these expenditures?
The report listed several categories.
Housing expenses
Food expenses
Transportation expenses
Clothing expenses
Health care expenses
Child care and education expenses
Miscellaneous expenses consist of personal care items (haircuts, toothbrushes, etc.), entertainment (portable media players, sports equipment, televisions, computers, etc.), and reading materials (nonschool books, magazines, etc.).
So, about a quarter of a million will do it, right? Not quite. These figures do NOT include college costs. Better start checking between the couch cushions for that loose change.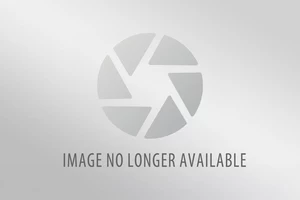 The Chicken Dance: lovable, or incredibly annoying? For these kids, the answer is obvious. A few simple lines, some easy dance moves, and all the adults