Boilermaker 2013 Winners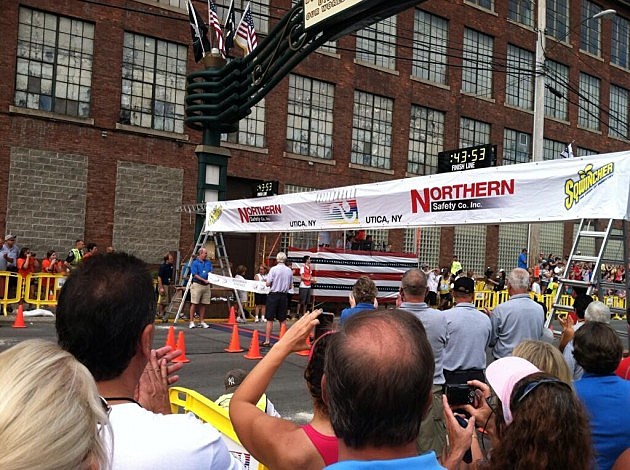 The Kenyans return in force at the 2013 Boilermaker claiming both the men's and women's title at the 15K Road Race.
2013 Boilermaker 15K Men's Winner
Julius Keter of Kenya wins the 2013 Utica Boilermaker 15K Road Race
Subscribe to Big Frog 104 on
2013 Boilermaker 15K Women's Winner
In 49 minutes and 33 seconds the women's champion is Lineth Chepkurui of Kenya
Subscribe to Big Frog 104 on
Wheelchair Race Winner
Josh Cassidy from Ontario, Canada finishes with a time of 34:17 (Unofficial). Notably, Herman Geric of Utica finishes second.
Subscribe to Big Frog 104 on
Sunday July 14 was a perfect morning for the running of the Boilermaker: comfortable with a nice breeze and a few clouds holding back a too-intense sun. See photos and more from the Utica Boilermaker.
Source:
Boilermaker 2013 Winners